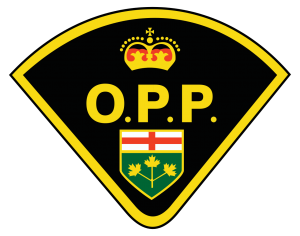 In September 2022, Ontario school buses added overhead amber lights that flash to make it easier for drivers to recognize when a bus is preparing to stop. Despite this, many communities have noted the same number of vehicles not stopping for school buses. This is very concerning, as it puts children's lives in danger.
The Superior East Detachment of the Ontario Provincial Police (OPP) is reminding the public that when they encounter a school bus stopped with red lights flashing, the law requires every driver to stop. The stop arm on the bus does not need to be out. Drivers must not proceed until the red lights stop flashing and the bus moves. This applies to passenger vehicles, commercial motor vehicles, snowmobiles, ATVs, and even cyclists. If behind the bus, you must stop at least 20m away. If facing the bus, stop at a safe distance to let children get on and off, and cross the road.
Please be patient with school buses to make sure children get to school and back home safely. If you see a school bus: give it space, ease off the gas and be aware the bus could stop at any time – including at all railway crossings. Remember that flashing amber lights mean slow down and flashing red lights mean STOP.
Drivers who violate these laws could face $490 – $2,000 fines and 6 demerit points upon conviction. But even worse – they face the possibility of injuring a child.
If you see a vehicle fail to stop for a school bus, please report it to police by calling 9-1-1 or the OPP non-emergency number at 1-888-310-1122.

Latest posts by Superior East Ontario Provincial Police
(see all)