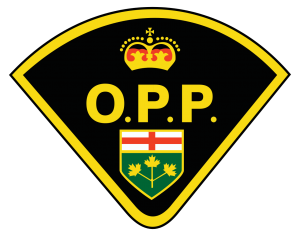 On February 18, 2023, shortly after 12:00 a.m., Mississauga First Nation Police Service with assistance from the East Algoma Ontario Provincial Police (OPP) responded to a motorized snow vehicle collision on Daryl Lake (north of Iron Bridge) within the Territory of Mississauga First Nation.
The investigation determined, a snowmobile was travelling at a high rate of speed, lost control, made a 360-degree turn on glare ice before flipping over. Police arrived on the scene a short time later and located the driver conscious but disoriented. While speaking to the driver, the officer determined, alcohol had been consumed. The driver was then transported to the local hospital via Algoma Paramedic Services with non-life-threatening injuries.
Once released from the hospital, police transported the driver to Blind River detachment for further testing.
As a result, Spencer CAIN, 30 year-of-age from Richards Landing was charged with:
Operation While Impaired-Alcohol and Drugs
Operation While Impaired- Blood Alcohol Concentration (80 plus)
Fail to Wear Proper Helmet
Fail to Display Evidence of Permit
The accused is scheduled to appear before the Ontario Court of Justice in Elliot Lake on April 6, 2023.