The Ontario government is providing funding to a number of Northern Ontario communities through the Northern Ontario Heritage Fund Corporation.
More than $6.4 million to 21 economic development projects to purchase equipment and upgrade facilities in the Temiskaming Shores area, including:

$540,000 for Tri Town Ski and Snowboard Village to upgrade its facilities and become a year-round outdoor recreation destination
$169,500 for Loren Runnalls Farms – a grain and oilseed farm – to purchase equipment
$136,342 for Three H – an office furniture manufacturer – to build a new warehouse
$76,244 for Hillview Dairy – a dairy farm – to build a new barn and purchase equipment.
More than $169,000 to three projects in the aviation and recreation sectors to upgrade their facilities in Iroquois Falls:
$122,750 to the Town of Iroquois Falls to make improvements to the Iroquois Falls Municipal Airport, including restoring the runway, taxiway and apron and providing improved weather and refueling services to pilots, and $28,873 to develop an Airport Master Plan
$17,491 to Jackpine Snowmobile Club to upgrade and modernize the club's garage to reduce energy costs and provide a safer and cleaner environment for employees and members.
More than $6.3 million to seven economic development projects in Cochrane, including:
$3,585,603 for Rockshield Engineered Wood Products to renovate its facility and purchase equipment to improve mill productivity and efficiency
$1,000,000 for the Town of Cochrane to install municipal water and wastewater infrastructure along a section of Highway 11 South – a segment of the Trans-Canada Highway – to support further commercial development along the corridor.
$42,500 for the Town of Cochrane to develop a feasibility study to establish a research isolation facility at the Cochrane Polar Bear Habitat to enhance polar bear care and support research on climate change and sustainability of the polar bear population.
Since June 2018, the NOHFC has invested more than $473 million in 4,244 projects in Northern Ontario, leveraging more than $1.5 billion in investment and creating or sustaining over 6,600 jobs.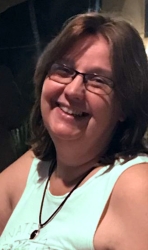 Latest posts by Brenda Stockton
(see all)