The Ontario government is launching a new program through the Northern Fire Protection Program to reimburse municipalities that provide protection services in parts of the province that don't fall under any municipal boundaries, known as unincorporated areas. Through this reimbursement program, the province is allocating funds to help northern municipalities recover costs associated with responses into areas without fire protection services such as search and rescue, medical, motor vehicle collision and property fires that are not covered by any other funding agreements.

"Northern municipal fire departments, many made up of volunteer fire fighters, step up in a big way when they are called to help Ontarians in unincorporated areas," said Solicitor General Sylvia Jones. "This new program will make it easier for municipalities to recoup costs associated with responding to emergency calls for assistance and ensure they are not paying out of pocket for their important efforts."

The types of calls that are eligible for reimbursement include:
Structure fires and carbon monoxide-related incidents
Search and rescue operations and emergency medical care
Motor vehicle collisions occurring on roads that are not provincial highways
Hazardous material requests
"We've heard from northern and rural municipalities, including at the ROMA conference earlier this year, that they need the province's support to deliver these services in a financially sustainable way, and our government has listened," said Steve Clark, Minister of Municipal Affairs and Housing. "This new funding will help municipal fire departments continue to help us keep Ontario safe, while also recovering their costs."
The program will be administered by Ontario's Office of the Fire Marshal.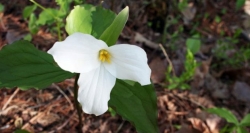 Latest posts by Ontario Government
(see all)