The Ontario government is providing a new pathway for nursing education in Sault Ste. Marie with the launch of Sault College's new stand-alone four-year Bachelor of Science in Nursing degree.
Details were shared today by Jill Dunlop, Minister of Colleges and Universities, and Ross Romano, MPP for Sault Ste. Marie.
"This is an important milestone for postsecondary education in Ontario. Sault College will offer a stand-alone nursing degree independent of a partner institution right here in Sault Ste. Marie," said Minister Dunlop. "Given Sault's northern location, the college is in a unique position to address an acute regional need for nurses and our government is increasing choices and reducing barriers to high-quality, local education for students."
The new program builds on Ontario's recent changes allowing both publicly-assisted colleges and universities to offer a baccalaureate degree in nursing to increase opportunities for students to access a high-quality education.
"I fondly remember the historic announcement in February 2020, that colleges would, for the first time ever, be allowed to offer degrees independently of a parent university. Our goal was to give our future nurses the ability to study and stay in their home communities to help meet local human health resource needs and was driven by the 'Home to Stay' mantra," said MPP Romano. "I am so proud today to see the fruit of that decision here at home. Knowing that our future nurses can officially get their full Nursing Degree from Sault College without having to leave our community and potentially never return is very special."
"Ontario's nurses have gone above and beyond to provide exceptional care throughout the COVID-19 pandemic, and we are truly grateful for their dedication," said Christine Elliott, Deputy Premier and Minister of Health. "I am pleased that Sault College's Bachelor of Science in Nursing degree program will offer students additional options as they pursue their nursing education, encouraging even more Ontarians to explore this important career."
The first cohort of nursing students in Sault College's new Bachelor of Science in Nursing program will start in September 2022. Sault College is also launching a new Registered Practical Nurse to BScN bridging program, which will start in January 2023.
"Sault College has a long-standing history of nursing education that has spanned more than four decades. We are thrilled to build upon this with the addition of the Honours Bachelor of Science in Nursing degree (BScN) program and the new Registered Practical Nurse to BScN bridging program and continue to provide and support education in this critical, in-demand field," said Dr. Ron Common, President, Sault College. "On behalf of Sault College, I would like to extend a sincere thank you to Minister Dunlop, Minister Romano, and our provincial government partner for recognizing our ongoing leadership in nursing education."
As part of the government's $35 million investment to increase enrolment in nursing education programs in publicly-assisted colleges and universities across the province, the province is also providing up to $264,543 to help increase enrolment in nursing education programs at Sault College, supporting the education of 20 additional practical nursing students and 9 Bachelor of Science in Nursing students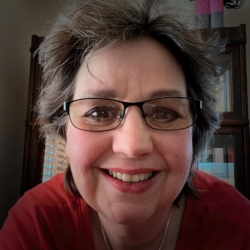 Latest posts by Brenda Stockton
(see all)