The Ontario government is making it more affordable for Ontarians living with type 1 diabetes to monitor their blood glucose levels by providing coverage for real-time continuous glucose monitors, the latest technology in diabetes care, through the province's Assistive Devices Program.
"This year marks 100 years since insulin was first successfully used to treat diabetes right here in Ontario. This lifesaving drug has helped countless people stay healthy, and today we're helping even more people living with diabetes," said Christine Elliott, Deputy Premier and Minister of Health. "By making the latest technology more affordable, our government is ensuring that Ontarians living with type 1 diabetes can conveniently track their glucose levels in real time, allowing them to better manage their diabetes and live healthier lives."
Starting March 14, 2022, eligible Ontarians with type 1 diabetes can receive Assistive Devices Program funding for a continuous glucose monitor and the related supplies. Eligible individuals include those with type 1 diabetes who are at risk of severe hypoglycemia or who are unable to recognize, or communicate about, symptoms of hypoglycemia.
Traditional blood glucose meters require individuals to take blood samples using frequent finger pricks, which can be inconvenient, time consuming and difficult to use during a severe hypoglycemic event. With a real-time continuous glucose monitor, individuals use a small sensor that automatically tests sugar levels every few minutes throughout the day and night. These monitors do not require a blood sample through finger pricks, making it easier and more convenient for people to monitor their glucose levels and stay healthy. The continuous glucose monitors also include an alarm that will notify the individual, their family members or a caregiver of low glucose levels, allowing them to take immediate action that can help prevent health emergencies.
By funding the latest technology and medication in diabetes care, the government is supporting patient-centred care and improved health outcomes for Ontarians living with diabetes.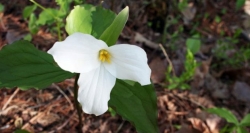 Latest posts by Ontario Government
(see all)