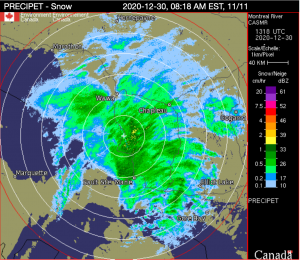 Environment Canada issued a snowfall warning early this morning for a region stretching from Pukaskwa Park to St. Joseph Island. Warnings continue with a winter weather travel advisory for Chapleau to Gogama and Foleyet. Along the Highway 17 east corridor between the Soo and to Manitoulin Island the snowfall warning continues.
From Wawa to Pukaskwa Park, about 15 cm of snow is expected. The snow will continue for most of the day, heavier this morning.
Between Wawa and the Soo, amounts of 15 to 20 cm is expected. Environment Canada is warning that a few locations may receive in excess of 20 cm by tonight due to lake effect snow bands from Lake Superior that will set up this evening. Snow squall warnings may be issued after the main snowfall event due to snow bands that will likely become isolated by this evening.
As always, travellers are cautioned to be prepared for changing and deteriorating travel conditions. Rapid accumulations of snow will make travel difficult. Be prepared for road closures and have emergency supplies in your vehicle. Travel smart and safe.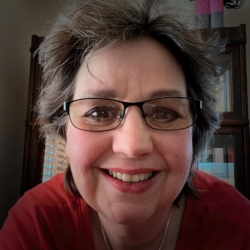 Latest posts by Brenda Stockton
(see all)