Today, Steve Clark, Minister of Municipal Affairs and Housing, delivered the following remarks to delegates during the virtual Association of Municipalities of Ontario conference:
Good morning – I hope you're enjoying the first-ever virtual AMO conference.
Things are a little different than the last time we met… but my cabinet colleagues and I are so glad the conference is happening.
I want to extend my thanks to Jamie McGarvey for his leadership…for his wise advice as AMO president… and – Jamie – I wish you the very best.
As a former AMO president myself, I can assure you that there is life after AMO!
Thanks also to Brian Rosborough, the AMO board and the staff working behind the scenes for embracing the "new normal" and making this conference possible.
I want to thank Premier Ford for his strong leadership, especially throughout the pandemic.
He has led our province through some very challenging days.
Not only has he made tough decisions when needed… and kept us focused on the latest public health advice… and reached out to mayors for input…
He has been a true champion for all 444 municipalities in tough negotiations with the federal government.
The Federation of Canadian Municipalities said that at least $10 billion in emergency operating funding was needed nationwide.
Ontario's portion would be $4 billion dollars, and that's exactly the deal that was struck.
As much as $4 billion dollars will flow to municipalities – up to $2 billion for operating pressures and up to $2 billion for transit.
And recently, all municipalities received news of their initial allocations.
The Premier fought hard to get Ontario's fair share …
A deal with funding and the flexibility needed to get Ontario back on track…
Strengthen communities, restart jobs and the economy, and ensure critical services, including public transit, continue as the province safely and gradually reopens.
Premier Ford knows that municipalities are on the front lines and he was relentless in securing a deal that would ensure our communities are supported through these challenging times.
I want to thank each and every municipality for keeping their communities safe and finding innovative, new ways to deliver the services your residents rely on each and every day.
During times of crisis, communication is vital and more important than ever.
That's why we engaged consistently with our municipal partners through conference calls, ZOOM meetings, a new technical table with the Association of Municipalities of Ontario and the City of Toronto, along with our monthly AMO-MOU meetings.
We have listened to you and worked with you – so that we could respond quickly to the evolving needs of your communities.
And I know, that as we move forward… helping thousands of people get back to work…
Municipalities will be key partners in Ontario's economic recovery.
Early on, the COVID-19 outbreak pushed families, businesses, and all levels of government into uncharted territory.
We had to act quickly to ensure municipalities had the flexibility to continue making important decisions and providing critical services.
In March, we worked across party lines to introduce and pass the Municipal Emergency Act.
Back then, a quorum of municipal councillors – 50 per cent plus one, needed to be physically present to conduct business.
That didn't make sense and wouldn't work at a time of self-isolation and restricted gatherings.
That's why we made it possible for members of councils to meet electronically and be counted for quorum during emergencies.
Municipalities of all sizes, including smaller ones like the Village of Newbury and the Township of Pelee have successfully adopted this new of way doing business.
We removed other barriers that didn't make sense during a state of emergency –
We temporarily suspended decision-making timelines under the Planning Act, so you could focus on what was most important…local public health needs.
We also extended timelines for existing municipal development charge by-laws that would be expiring during the emergency (and for six months after) …
So municipalities could keep collecting revenue related to growth.
Through an emergency order, we gave municipalities the flexibility to redeploy certain staff to critical municipal services — including bylaw enforcement, homeless shelters and public health services…
These times have shown us – more than ever – that flexibility is critical for all governments, and we know that it will continue to be necessary as we move forward.
As we continue to safely re-open our economy, we need to use every tool available to help Ontario's municipalities recover.
Because your success, is Ontario's success.
For example, last month we issued an emergency order and amended another to allow municipalities to quickly pass temporary bylaws to create and extend patios… and allow covered outdoor dining areas.
It is imperative that we pull out all the stops when it comes to supporting economic recovery.
And I strongly encourage every municipality to use the tools they have to find local solutions so high-priority projects can move ahead without delay.
Minister's Zoning Orders are one tool we're using to cut red tape to support Ontario's recovery.
I'm proud that we've been able to help municipal councils give their priority projects a jumpstart, allowing them to move ahead faster, and help stimulate their economies …
All while protecting the Greenbelt.
Whether it's helping to build long-term care homes in Innisfil… or Clarington…
Or hundreds of housing units, including for seniors in Whitchurch-Stouffville…
These MZOs help get shovels in the ground faster, create jobs and support local priorities.
Last month, I was pleased to bring forward legislation that is key to getting Ontario back on track, while ensuring we remain ready for any scenario.
And I want to highlight some key changes for municipalities…
With the flexibility we provided, almost eighty per cent of municipalities chose to meet electronically during the emergency – and it boosted public participation.
With our new legislation, municipalities and their local boards now have the option to meet electronically at any time – not only during emergencies.
And municipal councils can choose to allow their members to vote by proxy in certain circumstances, like when members are ill.
And we're doing more to help our municipal partners reduce delays on critical projects that local communities need… by enhancing the Minister's Zoning Order authority.
I want to be clear that this new tool cannot be used in the Greenbelt.
Our focus on supporting economic recovery has not wavered – we're helping to build more housing, long-term care facilities, and leveraging our transit investments, and that is the focus for the enhanced MZO.
Transit-oriented communities connect more homes and jobs to transit, increase ridership, reduce traffic congestion, and create vibrant communities – truly planning for the last mile.
When we choose – strategically – to use this new authority…
We can also support another top priority, by requiring that affordable housing be part of the mix in new developments through inclusionary zoning.
The COVID-19 Economic Recovery Act also gives your communities more say on the location of new landfills, something that many of you have been calling for.
It also includes changes to the Drainage Act to make it easier to improve existing municipal drains and reduce flooding hazards.
The changes will simplify the process for minor drain improvements and reduce costs for farmers, rural landowners and municipalities – which will help Ontario's agricultural sector.
I want to spend a few minutes now on Development Charges and the new Community Benefits Charge.
We have always been a government that listens, that's why we consulted, considered your suggestions and modified our proposal.
And then, we consulted, listened and modified again to ensure we got this right.
It was a long process – more than 300 days of consultation – but well worth the effort…
And there will be two years to transition to the new framework.
We've added many services to the list of eligible development charge services.
Including long-term care, parks and recreation facilities, libraries, public health, and more… all of which will be 100 per cent cost-recoverable.
The community benefits charge, on the other hand, is a new revenue tool that some of you will be able to use for higher density residential development.
And, we are maintaining the existing provisions used to secure land for parks.
Municipalities will have the flexibility to choose to use the community benefits charge – in addition to parkland tools.
These changes will help ensure that growth pays for growth… and provide greater predictability for municipal revenues from new development…
All while creating the certainty needed to bring more housing online faster.
Keeping Ontarians safely in their homes has been our primary defence against the spread of COVID-19.
Our significant investment in Social Services Relief funding is helping to strengthen community programs, including housing and homelessness systems.
This has meant more shelter capacity, personal protective equipment, more dollars for rent banks, and more emergency funding for those who need it most, right away.
This funding has made a real difference in the lives of vulnerable people across Ontario.
In the Thunder Bay area, it provided meals, incidentals and helped with self isolation.
In Peel Region, 63 community agencies delivered food to low income families, seniors, at-risk youth and people with disabilities.
In Hamilton, it helped provide food, transportation and personal protective equipment.
The second phase of funding will flow this fall, and will help create longer term, innovative, and sustainable housing solutions…
Together, we will ensure our most vulnerable have a safe place to sleep, and all of our communities are better prepared for any scenario.
Together, we are making steady progress in the gradual and safe reopening of our province, and we must remain vigilant.
In the months ahead, we will continue to work with you and public health experts to monitor the situation closely… and respond quickly if needed.
It's up to all of us to help stop the spread and keep driving those public health messages in every community.
Because, together, we can help thousands of people get back to work and reverse the serious impacts of the pandemic on Ontario businesses and communities.
Municipalities have faced unprecedented challenges in 2020.
And you have risen to the challenge…
I applaud each and every one of you for your unwavering dedication, grit and selfless determination.
The past few months have not been easy.
Now that we are in the post-peak period, our government knows that municipalities will be leaders in Ontario's recovery.
Together, we will get Ontario back on track …
and ensure that every community bounces back – stronger than before.
Thank you so much for your ongoing partnership, dialogue, and commitment to serving your residents.
We are on the path to recovery… and the path to stronger communities, right across Ontario.
Together, we are re-building Ontario's economy.
Thank you.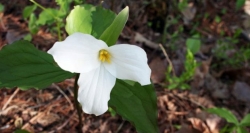 Latest posts by Ontario Government
(see all)