Happy Friday!
Today the Algoma District is moving into the Stage 3 reopening plan. Many of us are looking forward to relaxed measures and enjoying some "pre-COVID" activities again. We wanted to share with you what Stage 3 will look like at the Wawa Family Health Team.
We are open, however we have made changes to the way we offer appointments!

Telephone and virtual appointments are available and are encouraged whenever possible. Please contact us if you have any questions about this!

Please phone, do not just drop in, as we continue to minimize contact.

When arriving to the hospital, you must enter through the front doors and answer the screening questions (this is to protect yourself and others!)

We are following the mask protocol (you will be provided with a surgical mask upon arrival at LDHC), as per Algoma Public Health guidelines.
Keep a safe social distance – this is the BEST protection against COVID -19 (though larger gatherings are permitted, it is SO, SO important that you still practice physical distancing).
Remember, we may be done with COVID-19, but COVID-19 is not done with us!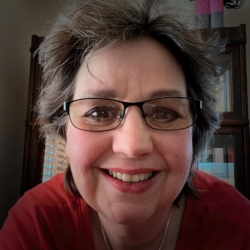 Latest posts by Brenda Stockton
(see all)