Alleluia!  Christ is Risen !
Christ is Risen Indeed !  Alleluia
Although we cannot meet for Worship together you  may like to  read the Scriptures for May 17, 2020 – Sixth Sunday of Easter.
Acts 17: 22-31     Paul points the Athenians to "the unknown god"
Psalm 66               God preserved us.
1 Peter : 13-22    Do not repay evil for evil.
John 14: 15-21    The Advocate, the Spirit, will be with you.
To Ponder: Who or what are our unknown gods today ?
Thursday, May 21   Ascension Day
The Thursday, forty days after Easter, on which the Ascension of our Lord is commemorated.   Acts 1: 1-11
Gathering Lent/Easter 2020  pg. 24   & 25  – used with permission
The U.C. W. requests that ALL items for the next Thrift Shop be saved at home as we cannot enter the Church to sort.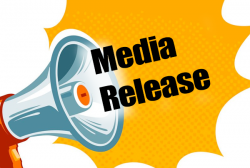 Latest posts by This Media Release
(see all)