Doug Ford, Premier of Ontario, issued the following statement on the 39th annual Holocaust Education Week:
"This week, we stand together with Jewish communities around the province and the world as we remember the millions of men, women and children who were murdered during one of the darkest chapters in human history. This is a horror that we can never undo, and one we can never forget.
What happened then must never be allowed to happen again. By honouring the survivors and remembering the victims of the Nazis we can learn from our past and teach future generations of the horrors of the Holocaust.
At the same time, we celebrate the heroes that risked their lives to save those who would be victims of the Nazi regime. We learn from their selflessness that we are stronger together in our fight against hatred than when we are divided.
On the 39th Annual Holocaust Education Week, I commit that our government will always stand up against anti-Semitism, hatred and racism in all its forms. And we will always promote respect for diversity and the sanctity of human life."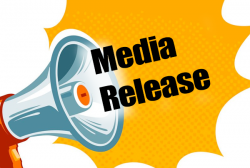 Latest posts by This Media Release
(see all)