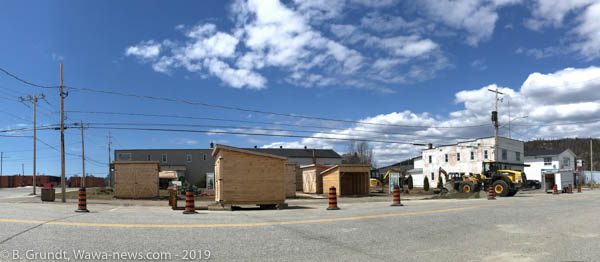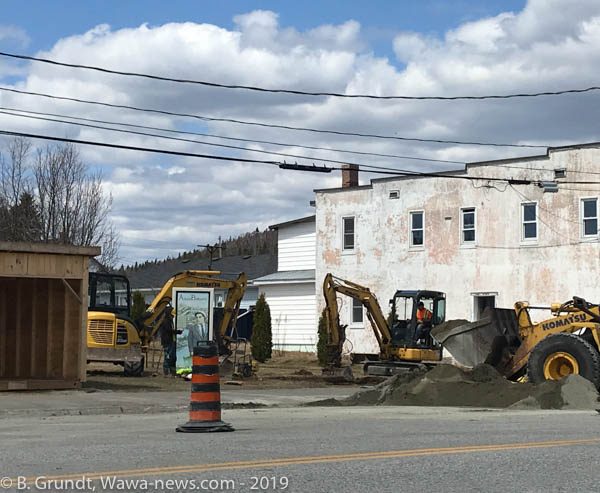 The Wawa Goose Nest Market is getting closer to opening. Last weekend Provost Contracting was digging and laying in gravel for the foundations for each 'shed' and putting the 'sheds' into place.
This will work as a business incubator idea in allowing the many artisans of Wawa a place to sell their crafts and also create a draw to bring visitors into the downtown core.
The Wawa Goose Nest Market is scheduled to open the Canada Day weekend as part of the celebrations and the Wawa Music Festival.
Latest posts by Brenda Stockton (see all)