The Cessna 180 had a successful takeoff and is on its way!
At 10:45 this morning, C-GWBI was able to takeoff from its impromptu landing strip at Obatanga Provincial Park. Two cruisers from the Superior East OPP Detachment blocked the highway, allowing the Cessna to leave.
---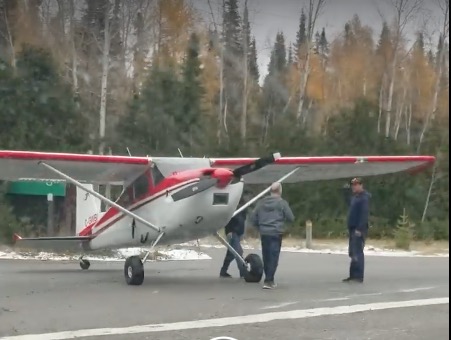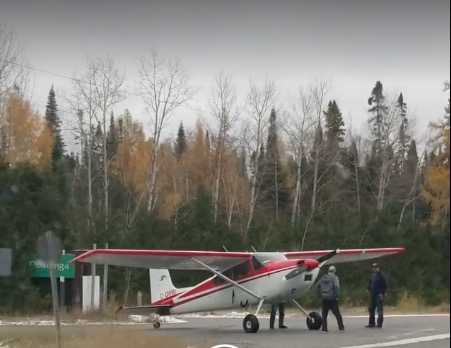 Yesterday afternoon at 12:30,  this Cessna 180 made an emergency landing on Highway 17 north of Wawa, at Obatanga Provincial Park. The above photos are screenshots from a video taken by Brian Outinen. The weather was poor at the time with rain and sleet/snow, but there doesn't appear to be any damage to the aircraft. According to a comment on Facebook, the wings were starting to freeze so they landed.
Wawa-news anticipates that the aircraft will be able to take off today and resume its journey.
Latest posts by Brenda Grundt (see all)