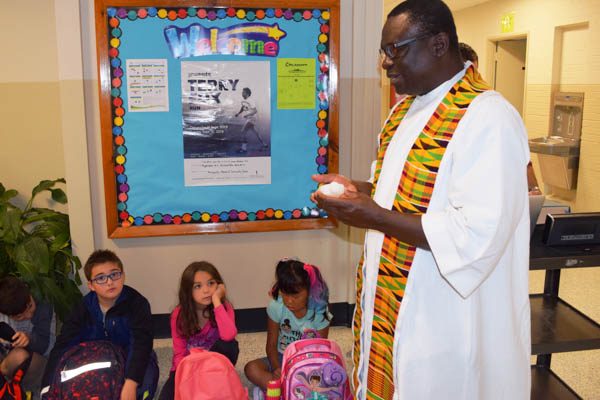 We are very happy to welcome teachers Carla Mooney and Adam Carricato back to our school and extend a warm welcome to Steven Rothwell, the newest member of our teaching staff.  Our new kindergarten students are also settling in and cruising the halls with confidence and smiles.
To begin the year, Father Michael led us in prayer with a blessing of student backpacks.  We pray that our year is filled with learning, fun and friendship.
Our first Loonie License of the year was held with all proceeds being donated to the Terry Fox Run. We also held a pep rally and this gave the students an opportunity to ask questions, share stories and gain a respect that will last a lifetime. The community Terry Fox run was well represented by our students and staff.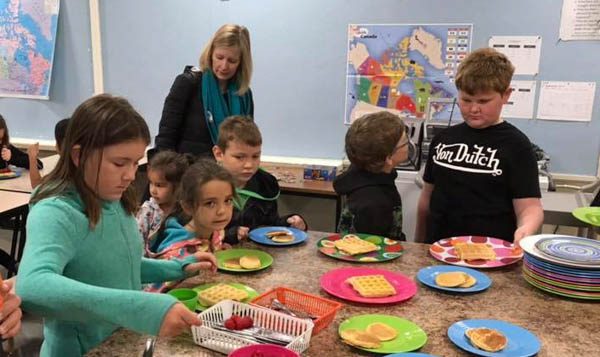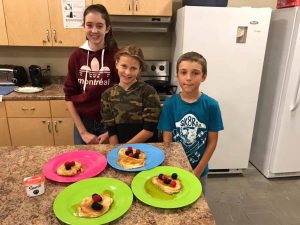 September also means the return of our Breakfast Program.  The program is held on Monday, Wednesday and Friday mornings and is free of charge to all students as a result of funding received from various sources. This year the program is being run by the Gr. 6/7/8 class.  They are making nutritious breakfasts for all students to enjoy.  What a great way to start the day!
On Tuesday, September 25th staff and students celebrated Franco-Ontarian Day.  It is always an exciting event as the students learn the history of the francophone culture across the province and in our own community.   Games, activities and green and white snacks filled our afternoon!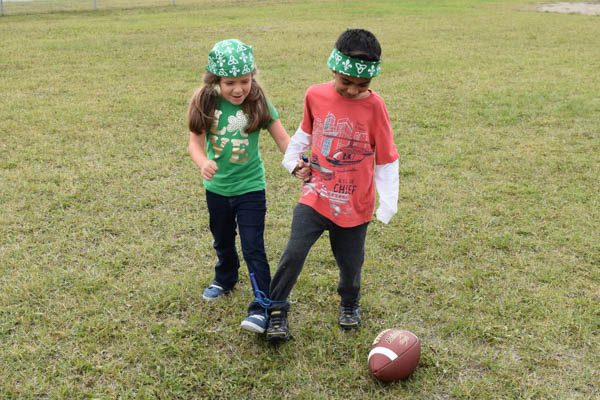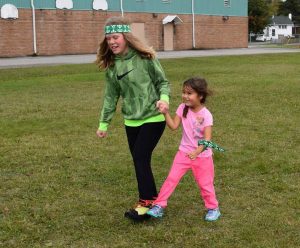 Our senior students unveiled the new House League teams in an energetic and enthusiastic assembly,  followed by the students playing games with their teams to earn points. Each month the teams earn points by students participating in theme days.  At the end of the month, the winning team is rewarded with a treat for their efforts.
The Catholic School Council hosted an Ice Cream Social on September 26th, for students, their families and staff to enjoy.  Although it was rather cool outside, the students and their families enjoyed the ooey gooey treat, topping their ice cream with a whole lot of yummy goodies in the gym.
On September 28th, the students enjoyed an extra day at home while the staff travelled to Sault Ste Marie for the School Board's annual Faith Day.  The day started with a communal mass which included all HSCDSB schools. We enjoyed listening to David Wells, a motivating and thought-provoking speaker.  His message could be summed up as "just be happy" and he reminded us to never lose the joy in our lives.
October is looking to be another busy month of activities with the annual Cross Country Running Meet in Sault Ste. Marie, Soccer Tournament, attending the production of Mistatim, and our annual Fresh from the Farm and MacMillan's Fundraisers!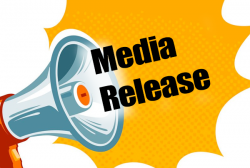 Latest posts by This Media Release
(see all)