Member of Provincial Parliament, Ross Romano, has reached out to the Ontario Finnish Resthome Association (OFRA) and Extendicare (Canada) Inc. in Sault Ste. Marie to inform them of the Minister of Health and Long-Term Care's decision to provide funding for the creation of 88 new long-term care beds between their two facilities.
"Our community has an aging population and we currently have a large number of seniors on waiting lists for long-term care beds. I am very excited to announce that we will be adding 68 new beds at the Ontario Finnish Rest Home and another 20 at Extendicare. During the election campaign, our party promised to make record investments to end hallway health care and I am proud to say that we are keeping our promise to the people of Sault Ste. Marie to make necessary investments into our healthcare system," said Romano.
Mr. Paul Belair of the Ontario Finnish Rest Home was equally enthusiastic about the announcement. When reached for comment, Mr. Belair had this to say:
"It is projected that by 2036, 30 per cent of residents in northeastern Ontario will be aged 65 and older. Although today's seniors are living longer and are in better health than previous generations, we can still expect the need for services to support seniors will grow dramatically. Given that the trends are no less true for Sault Ste. Marie, the Ontario Finnish Resthome commends the Government of Ontario's commitment to increase long-term care beds across the province. We are most eager to work with the Ministry of Health and Long Term Care on this very important project."
The funding, which was announced by Premier Doug Ford and Minister Christine Elliot last week, is the first step in achieving the Ontario government's commitment of creating 15,000 new long-term care beds across the province.
"Hallway health care is a multi-faceted problem that will require real and innovative solutions," said Elliott. "Our government will continue to listen to the people who work on the front lines of our health care system as we develop a long-term, transformational strategy to address hallway health care."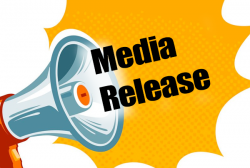 Latest posts by This Media Release
(see all)