Ontario PC candidate Ross Romano has won the Sault Ste. Marie by-election.
"Tonight we have won a riding that hasn't been held by the PCs for over thirty years," said Ontario PC Leader Patrick Brown. "Voters have made it clear that it's only the Ontario PC Party that will fight to make life more affordable. The PCs will be a strong voice for Sault Ste. Marie and the North."
This is the first time the Ontario PCs have won Sault Ste. Marie since 1981, and it is Brown's fifth by-election win since becoming Ontario PC Leader.
With all polls reported, the Ontario PCs won with 40 per cent, an 18-point lead over the Liberals and a seven-point lead over the NDP.
"For too long the Sault and the North have been forgotten," said Romano. "The Ontario PC Party and I will not take your vote of confidence for granted. I have fought for the Sault as a councillor, and I will do the same as your MPP."
"Ontario families are sending a strong message that they are tired of paying more and getting less," added Brown. "There is no riding in the province that Kathleen Wynne can take for granted."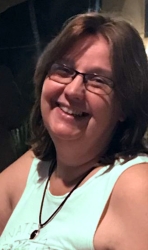 Latest posts by Brenda Stockton
(see all)