Overall, since the Global Polio Eradication Initiative (GPEI) was launched, the number of cases has fallen over 99%, an amazing improvement over 30 years.
In 1994, the WHO Region of the Americas was certified polio-free, followed by the WHO Western Pacific Region in 2000 and the WHO European Region in June 2007.  On 27 March 2014, the WHO South-East Asia Region was certified polio-free, meaning that transmission of wild poliovirus has been interrupted in this bloc of 11 countries stretching from Indonesia to India.  This achievement marks a significant leap forward in global eradication, with 80% of the world's population now living in certified Polio-free regions.
More than 16 million people who would otherwise have been paralyzed, are able to walk today.  An estimated 1.5 million childhood deaths have been prevented through the systematic administration of Vitamin A during polio immunization activities.
It was in January 2000 that a group of Wawa Rotarians went to Gujarat State in India to encourage and assist the Rotarians and others there during their immunization days taking place that month.  The group included Bert and Aline Haman, Les and Marg Calkins, David Cronin, Grant and Diane Southwell, Kaireen and John Morrison, and joined some 50 others, from the Sault, Blind River, Southern Ontario and the U.S.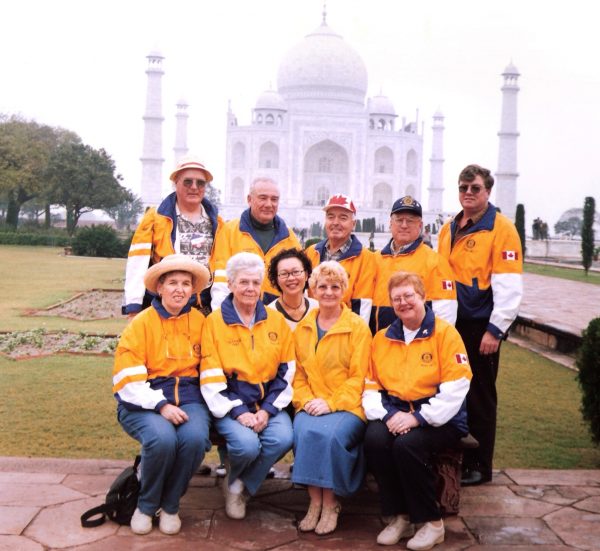 John Morrison recalls the trip vividly.  "We were treated royally, touring many projects and attending a District Conference there.  In Agra a city of 5 million and the home of the Taj Mahal, we were just coming to the close of a Rotary meeting when one of their Rotarians asked permission to speak.  He said, 'I am a doctor.  I joined Rotary three years ago and the club told me because I am a doctor I could take care of our Polio Immunization days.  I meet at least twice a week year round…..my practice is suffering, I'm tired, I want to quit.  But…… (and he looked squarely at our group) you came all the way from the other side of the world to help and encourage us.  Your dedication to this project is great also. Thank you.  I will not quit.  I will see this through!"
Did we make a difference? India with over one billion population has since been declared polio-free.
Coin boxes are being distributed throughout the business community.  We invite you to join us in our commitment to eradicate polio completely from the world.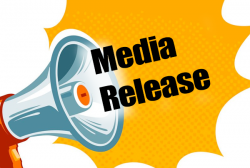 Latest posts by This Media Release
(see all)