Sep 19, 2018 @ 08:17
The congregation welcomes everyone to Worship at First United Church.  Services are held on Sunday at 11:00 a.m. If anyone has a question or concern please leave a message on the answering machine at the Church 705-856-2926
Sun.   Sept. 23     It has been suggested that the Bible Readings for the upcoming Sunday might be welcomed by the congregation.
                             Proverbs Chapter 31 verses 10 – 31 (A tribute to a capable woman.)
                             Psalm 1 (Blessed are those who follow God's law.)
                             Mark Chapter 9 verses 30 – 37 (Whoever welcomes a child, welcomes me.)
Thurs. Sept. 27  The Thrift Shop opens.  Please contact Diane S. 705-856-4408
                             If YOU are able to HELP during the Sale.
Sat.     Oct.   06   The next meeting of the Prayer Shawl Ministry at 3 p.m. in the Family Room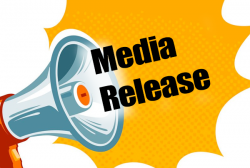 Latest posts by This Media Release
(see all)