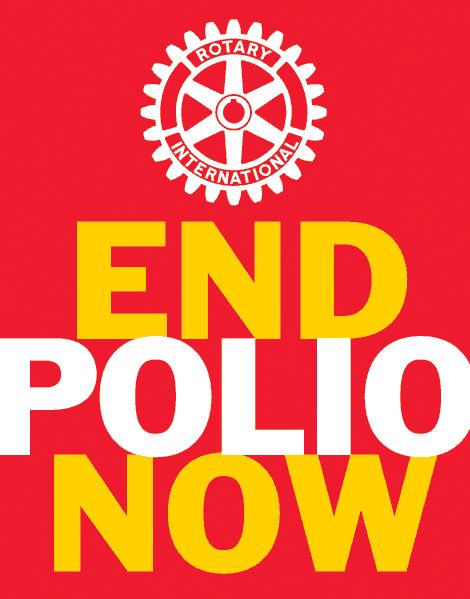 Rotary International has declared October 24, 2018, World Polio Day.  To be part of this occasion the Rotary Club of Wawa will be hosting a special event.  Stay Tuned!
Each week from now until October 12th we will be submitting a column on Wawa-news citing the progress over the years of the Polio Eradication Program undertaken by Rotary International in the late 1980s.  We will also be recounting experiences in Wawa, our Rotary District 6290, and our trip to India in January 2000 to help immunize their children.
When the Polio Immunization effort started in 1988 there were 350,000 cases per year world-wide, approximately 1000 cases per day.  By 2017 there were 22 cases reported in three countries.
To be declared polio-free, a country must go for three consecutive years with zero cases.  For that to happen, every child must receive two drops of the vaccine three times per year – November, January and March.  Think of the army of volunteers and paid staff it takes to organize an Immunization Day in a city of five million as is common in India.  Because so many cannot read, messengers go house to house ahead of time, vaccines have to be ordered, stored and delivered, then followed by checking the next day to be sure each child is immunized, etc. etc.
When a child receives the drops, he/she has their little finger painted purple with indelible ink so when the volunteers go door to door the following day, they can tell if the child has been vaccinated.  If not, they are given the drops there and then.
We will be placing "END POLIO NOW" coin boxes in a number of locations around the community and hope that you will help us raise the extra dollars needed to rid polio completely.
We hope you will find the weekly articles enlightening, as most people these days don't realize how dangerous polio was here in our own town of Wawa, and in Canada nationally during the 1950s and 1960s.
John Morrison, Rotary Club of Wawa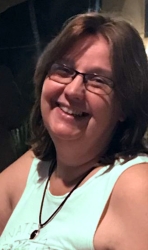 Latest posts by Brenda Stockton
(see all)