Wesdome Gold Mines Ltd. has announced the second quarter financial results.
Mr. Duncan Middlemiss, President and CEO, commented, "The Eagle River Complex continues to outperform. 2018 production guidance was originally forecast to range between 62,000 – 68,000 ounces of gold. With gold production in Q2 at 16,628 ounces, this brings our H1 2018 total gold production to 34,576 ounces, which is ahead of our internal expectations by 15%. As a result, we are raising 2018 production guidance to 70,000 – 75,000 ounces. Production in the second half the year is expected to be bolstered by the commencement of stope production in the high grade 303 lens. Operating and all-in sustaining costs ("AISC") for Q2 of $886 per ounce and $1,242 per ounce were 7% and 11% below the low end of our cost guidance, respectively. Accordingly, we are lowering operating cost guidance to $925 – $1,000 per ounce (US$720 – $770) and All-in Sustaining Costs to $1,350 – $1,425 per ounce (US$1,050 – 1,100). Free cash flow generation during Q2, after incurring $5.1 million of exploration expenditures at Kiena, was $2.0 million, the third consecutive quarter of free cash flow generation."
"At Kiena, drilling continues to return high grade results at economic widths, and we intend to release a resource update by the end of the year. As previously announced, we have also decided to immediately extend four drill drifts located off of the exploration ramp by a total of 450 metres in order to effectively test the size of this deposit and complete infill drilling more quickly. Additionally, this development could be useful for production purposes in a restart scenario. With a current cash balance of $26.7M, we are well positioned to continue our development plans for both the Eagle River Complex and Kiena Mine."
Key operating and financial highlights in Q2 2018 include:
Gold production of 16,628 ounces from the Eagle River Complex, a 33% increase over the same period in the previous year (Q2 2017: 12,529 ounces):

Eagle River Underground – 43,378 tonnes at a head grade of 11.0 grams per tonne ("g/t Au") for 14,767 ounces produced, a 39% increase over the previous year (Q2 2017: 10,597 ounces).
Mishi Open Pit – 25,233 tonnes at a head grade of 2.7 g/t Au for 1,860 ounces produced (Q2 2017: 1,932 ounces).

Revenue of $31.4 million, a 35% increase over the previous year (Q2 2017: $23.2 million).
Ounces sold 18,573 at an average sales price of $1,692/oz (Q2 2017: 13,030 ounces at an average price of $1,715/oz).
Cash costs1 of $886/oz or US$686/oz, a 30% decrease over the same period in 2017 (Q2 2017: $1,264/oz or US$940/oz).
AISC 1 of $1,242/oz or US$962/oz, a 28% decrease over the same period
Earned mine profit1 of $15.0 million, a 2.5 times increase over Q2 2017 (Q2 2017 – $5.9 million).
Operating cash flow of $12.4 million or $0.09 per share1, a 2.1 times increase over the previous year (Q2 2017: $5.9 million or $0.04 per share).
Free cash flow of $2.0 million or $0.01 per share1 (Q2 2017: outflow of $4.6 million or ($0.03) per share).
Net income of $5.7 million or $0.04 per share (Q2 2017: $0.9 million or $0.01 per share).  Net income (adjusted) 1 for Q2 2018 was also $5.7 million or $0.04 per share.
Cash position of $26.7 million.
Refer to the Company's 2018 Interim Management Discussion and Analysis for the three and six months ended June 30, 2018, section entitled "Non-IFRS Performance Measures" for the reconciliation of these non-IFRS measurements to the financial statements.
Exploration Highlights for Q2 2018
Eagle River
Mine development on the 864 metre level ("m-level") within the 300E Zone has continued to confirm the continuity of the strong grades and the geometry of the mineralized zones between drifts and the encompassing drill holes.  Lens 303 returned 50.5 g/t Au over an average width of 8.6 m and over a strike length of 20.1 m.  The 303E Zone accounts for approximately 19% of the current mineral reserves and will continue to be the focus of mining development in the latter half of the year.
Development drifting on 7 Zone continues to return longer than average strike lengths including a combined 23.8 g/t Au (20.2 g/t Au cut) over a width of 2.2 m and a total strike length of 122.8 m from the 1022 m-level.
Exploration drilling is continuing in the second half of the year to identify new zones along strike and to the east of the 7 and 300 zones at upper levels of the mine that would have the potential to positively impact the gold production from the Eagle River underground mine.
Kiena
The development of the 105 m-level from the exploration ramp was completed in Q2 (140 m developed) allowing the exploration drilling program to commence on the north-west portion of the Kiena Deep A Zone.
Drilling of the Kiena Deep A Zone is ongoing with three drill rigs. Recent drilling from the exploration ramp intersected multiple high grade lenses comprised of shear zone hosted quartz veins, including 77.4 g/t Au over 14.4 m core length (12.8 g/t cut, 10.8 m true width in hole 6299).
Drilling along the northern and southern extensions of the Kiena Deep A Zone has now extended the A Zone along strike in excess of 350 m. The A Zone remains open along strike in both directions and down dip
The Company has commenced the extension of the current exploration ramp by 450 m in order to further expand the zone. The extended ramp development is expected to be completed in Q4 2018 and drilling is continuing during development.  
One drill has been actively drilling several auxiliary targets near existing underground development including the S-50 and VC zone sectors and has returned encouraging results, including 6.7 g/t Au uncut (6.0 g/t Au cut) over 37.6 m core length and 17.9 g/t Au uncut (16.3 g/t Au cut) over 6.0 m core length from S-50 Zone.
As follow up to this successful drilling campaign, development of the VC exploration drift was completed in Q2 (122 metres developed) in order to better define and extend the mineralization of the VC zone.
ABOUT WESDOME
Wesdome Gold Mines has had over 30 years of continuous gold mining operations in Canada. The Company is 100% Canadian focused with a pipeline of projects in various stages of development. The Eagle River Complex in Wawa, Ontario is currently producing gold from two mines, the Eagle River Underground Mine and the Mishi Open pit, from a central mill. Wesdome is actively exploring its brownfields asset, the Kiena Complex in Val d'Or, Quebec. The Kiena Complex is a fully permitted former mine with a 930-metre shaft and 2,000 tonne-per-day mill. The Company has further upside at its Moss Lake gold deposit, located 100 kilometres west of Thunder Bay, Ontario. The Company has approximately 134.2 million shares issued and outstanding and trades on the Toronto Stock Exchange under the symbol "WDO".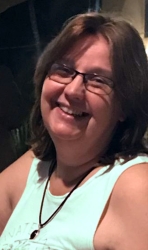 Latest posts by BrenAdmin
(see all)