Doug Ford's government has apparently confirmed that a previously promised $2.1 billion investment into mental health care over four years will be scrapped, and replaced with a Conservative plan that will spend $1.9 billion over 10 years. The deep cut will result in mental health funding dropping to $190 million per year from $525 million per year – a $330 million per year slash to mental health and addictions services.
Official Opposition Leader Andrea Horwath released the following statement on Doug Ford's cut to mental health funding:
"Doug Ford's decision to deeply cut mental health funding is devastating to thousands of children already waiting a painful 18 months for care. It's painful for the thousands of adults that need counselling, mental health and addictions support and crisis intervention. And it is certain to hurt all of Ontario, because, as a province, together we face the consequences of failing to provide health care for individuals struggling with a mental health challenge or crisis.
Doug Ford is now coming after Ontario's health care with his cutting-and-privatizing agenda. Ontario's NDP stands in unwavering opposition to cuts to health care, including mental health care, and will fight Ford every step of the way when it comes to cuts or privatization in health care.
The NDP and I believe it's critical that Ontario invests now in increased mental health services throughout the province, from supportive housing to mental health and addictions counselling, and much more access for children and youth struggling or in crisis."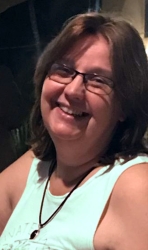 Latest posts by Brenda Stockton
(see all)