Ontario's Government for the People is opening Parliament to take action to protect students and lower electricity bills.
The Speech from the Throne, delivered today by the Honourable Elizabeth Dowdeswell, Lieutenant Governor of Ontario, officially opened the 42nd Parliament and set out the government's plan to put the people first.
"We have a clear mandate from the people," said Premier Doug Ford. "We are ending the deadlocked strike at York University so students can get back to school. We are striking the cap-and-trade carbon tax from the books. And we are cancelling unnecessary renewable energy projects to help lower your electricity bills."
This summer session will build on the achievements the Government for the People has already made, such as freeing taxpayers from the cap-and-trade carbon tax scheme, fixing OHIP+ and reining in government spending. It will continue its work to get the province back on a healthy financial footing, so it can invest in strengthening vital public services like hospitals and schools.
The government will focus on putting everyday workers and families first. It will protect jobs by continuing to work with the federal government to stand up to tariffs and ensure Ontario's best interests are reflected in the NAFTA negotiations. The Government for the People will also send a message to the world that Ontario is open for business, and it will back up that message by lowering taxes and reducing regulatory burdens.
"We are getting to work quickly so people can see real change fast, and get the respect they deserve from their government," said Premier Ford. "We are restoring accountability, so you can feel confident your government works for you — not the insiders and elites. A new day has dawned here in Ontario."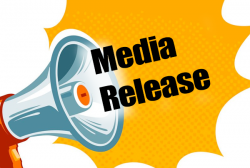 Latest posts by This Media Release
(see all)