After listening to the first PC's throne speech, Algoma-Manitoulin MPP Michael Mantha said, "I am definitely disappointed but unfortunately not surprised. I'm disappointed both in the direction this new government has announced it is taking as well as the blatant backroom deal practices they are already employing."  Mantha says the throne speech shows that Ontario is being dragged backwards by Doug Ford and his insider friends and lobbyists.
Ford and his ministers were sworn in just days ago. The fledgling ministers have not even taken any time to familiarize themselves with their portfolios and challenges facing them. "The Conservatives started off by cancelling cap-and-trade with no plan to replace it," Mantha said.  "They seem to have put little or no thought into the fact that this means hundreds of millions of dollars have been cut from things like school repairs. This will directly impact our education system and our children's future now and for decades to come."
Mantha also said that just days after becoming premier, Ford quickly succumbed to pressure from rich internet ticket scalping companies and refused to cap the price of re-sold tickets to music and sporting events. He made a secret agreement with the CEO and board of directors of Hydro One – potentially giving him millions of dollars to walk away from the company. And he's even given a campaign supporter – Rueben Devlin – a million-dollar government deal.
Mantha, the NDP Critic for Indigenous Affairs, was also critical of how abruptly Ford turned his back on the progress made in the reconciliation process. This week the Conservatives cancelled meetings that in the final stages of updating curriculum which included changes to Indigenous Peoples which were the result of 94 recommendations by the Truth and Reconciliation Commission. The meetings were cancelled to the dismay of participants without warning even after many had already made the trip from distant locations. The reason cited by government officials was a new ban on non-essential travel as part of their austerity policies. Mr. Mantha said, "This could prove to be a major setback for Indigenous leaders and is cause for great concern for the people of Ontario."
The sudden decision to revert back to the decades old sex education curriculum for Ontario students is also sending the province back to old and outdated ways. The old curriculum was developed before such things as cyber bullying, sexting, alternative family lifestyles and same sex marriage was made legal. "Glossing over and ignoring the changes in society and technology is not going to prepare our children to face the real world," said MPP Mantha.
"People are desperate for relief from sky-high hydro bills and painfully long waits and hallway medicine in our hospitals. Despite this Doug Ford is making secret deals that won't benefit everyday families and appointing party insiders to patronage positions."
"Andrea Horwath and my NDP colleagues are committed to speaking up to represent all Ontarians – not just a select few."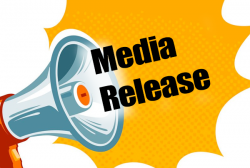 Latest posts by This Media Release
(see all)