With the current fire situation in the Northeast Region, the Ministry of Natural Resources and Forestry – Aviation, Forest Fire and Emergency Services will be providing 2 media releases daily (late morning and evening).
This morning, there are 69 active forest fires in Northeast Region. 27 of these fires are not yet under control, while forty-two are either being held, under control or being observed.
Smoke drift is being noted in many communities across Northeastern Ontario today, and well into cottage country due to a northerly wind. This is smoke from several fires in Ontario. If you believe that you are seeing new smoke or you see flames, you can contact 310-FIRE if you are located north of the French and Mattawa rivers. Please contact 911 if you are located south of these rivers.
AFFES is reminding the public that if they do see flames or smoke, please report it, and stay away from the area in the interest of public safety.
Fire crews from Alberta and British Columbia have now arrived in Ontario to assist with the fire situation. 15 – 3 person crews from British Columbia and 10 – 4 person crews from Alberta will be deployed to priority fires tonight.
CL415 waterbombers and T802 Fire Boss amphibians equipment from Alberta and Saskatchewan are currently supporting Ontario's fire suppression operations.
Fire North Bay 42 has been remapped at 351 hectares. It is located north of Red Cedar Lake.
Temagami area residents will note the presence of aerial fire suppression aircraft again today.
The Ministry of Natural Resources and Forestry is advising the public that travel restrictions have been implemented in McLaren's Road, Gibbons Road, Baie-Jeannne Road, South Pardo Road, and St. Joseph's Road including George Gordon and Iron Lake Road, Red Squirrel Lake Road beyond the Jack Pine Road intersection and all access into Lady Evelyn Provincial Park in the North Bay District (see map below). These travel restrictions will help protect the public and ensure public safety.
The Ministry of Natural Resources and Forestry has been asking residents of Lake Temagami to tie boats and float planes as close to the shore as possible to allow the maximum space for waterbombers and other aerial fire suppression aircraft to do their job. When water bombers approach a body of water, move close to the shore so they can perform their scoop safely.  A water bomber will not scoop from a lake or river if encroaching watercraft pose a safety hazard.
Area residents should also ensure to keep boat traffic to a minimum today on Lake Temagami and always keep an eye out for emergency vehicles in the area.
We have already started confirming new lightning fires this morning and expect to find several new starts as a result of yesterday's thunderstorms across Northeastern Ontario.
Parry Sound 26 has been remapped at 12.4 hectares. 2 crews are on the scene today and there is no threat to structures or people at this time.
The ministry is reminding the public that Sudbury 54 is a small fire that is being observed to allow the natural benefits of fire on the landscape on a small island east of Killarney.
Forest Fires may cause smoke in the air for communities in Northeastern Ontario. If you have health concerns, please contact TeleHealth Ontario at 1-866-797-0000.
Fire numbers and online information:
To report a forest fire located north of the French and Mattawa rivers, please dial 310-FIRE (3473)
To report a forest fire located south of the French or Mattawa rivers, please dial 911.
Follow us on Twitter: in English @ONForestFires or in French @ONFeuDeForêt
For up to date information on current fires in the province or to check the forest fire hazard in your area, visit Ontario.ca/forestfire
For guidelines on safe outdoor fire management ontario.ca/fireprevention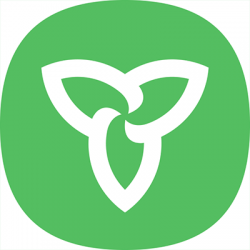 Latest posts by Natural Resources Forestry
(see all)