Ontario Premier Doug Ford and Toronto Mayor John Tory held a meeting this afternoon to discuss a wide range of issues affecting the residents of Toronto. Following a productive discussion, Premier Ford and Mayor Tory committed to further collaboration around economic development, transit, housing, and addressing gun violence in Toronto.
Both leaders agreed gun violence is an important issue and Premier Ford expressed his desire to take swift action to address gang and gun violence. The Mayor and the Premier agreed to work in collaboration; sharing the goal of curbing gang and gun violence in the City.
The Premier and the Mayor also discussed the issue of illegal border crossers.
"I support the Mayor's expectation that the Federal Government provide the City the $72 million owed to them, to date, before they need to leave the Humber and Centennial dorms," said Ontario Premier Doug Ford.
The City and Province agree that the period to hear refugee claims is taking too long. The Federal Government has to put resources into ensuring that refugee claims are heard within 60 days.
They look forward to their next meeting in the near future.
Source – Office of the Premier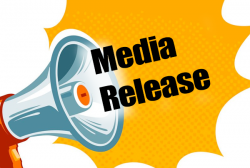 Latest posts by This Media Release
(see all)