Ontario Premier Doug Ford today confirmed that, as the first order of business of Ontario's Government for the People, his cabinet revoked the regulation that punishes Ontario residents at the gas pump through a wasteful cap-and-trade carbon tax regime; this measure comes into effect July 3, 2018. In order to fulfill this election commitment, the Government of Ontario will immediately begin an orderly wind-down of all programs funded out of cap-and-trade carbon tax revenues.
"Every cent spent from the cap-and-trade slush fund is money that has been taken out of the pockets of Ontario families and businesses," said Ford. "We believe that this money belongs back in the pockets of people. Cancelling the cap-and-trade carbon tax will result in lower prices at the gas pump, on your home heating bills and on virtually every other product that you buy."
According to the Auditor General, who conducted an audit of the program, the cap-and-trade system could cost Ontario consumers and businesses $8 billion, with a negligible impact on the province's carbon emissions.
"Cap-and-trade and carbon tax schemes are no more than government cash grabs that do nothing for the environment, while hitting people in the wallet in order to fund big government programs," said Ford. "I promised that the party with taxpayers' dollars was over and that this would include scrapping the cap-and-trade carbon tax slush fund. Today we are keeping that promise."
To ensure an orderly wind-down of programs funded through the cap-and-trade carbon tax, Ford committed that his government will honour arrangements where contracts have already been signed and orders have already been made, such as energy efficient insulation and window retrofits. Decisions to continue any specific initiatives currently supported by the fund will need to be paid for out of the tax base and will be made on a case-by-case basis in alignment with the Ford government's Plan For the People and the upcoming value-for-money audit.
"We are getting Ontario out of the carbon tax business," concluded Ford. "Our focus will be to give people lower gas prices, lower energy bills and a real break in their wallets in order to get our economy going and create jobs. Help is here."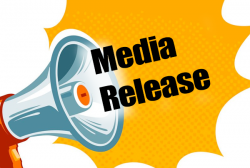 Latest posts by This Media Release
(see all)