Jun 22, 2018 @ 11:45
The Federation of Northern Ontario Municipalities (FONOM) would like to take the opportunity to congratulate Premier-designate Doug Ford and the Ontario Progressive Party with a majority win in the recent Ontario election. We are optimistic that the next four years will bring growth and confidence to our economy in Northern Ontario and across the Province.
This year's FONOM/MMA Conference theme was Leading The Way Through Innovation, with over 181 people attending the 3 day event. We were pleased that the Leaders of the three major parties attended the Northern Leaders debate in Parry Sound and provided delegates with an opportunity to hear from them on issues of concern to Northern Ontarians. The Town of Parry Sound was a fantastic host community and helped organize a great conference with FONOM and the Ministry of Municipal Affairs.
The FONOM Board would like to thank all that ran in the most recent Provincial Election, along with their many volunteers. The time and effort is appreciated by the Board and the North is stronger due to your commitment to your communities! We look forward to working will all the party's over the next 4 years.
We look forward to meeting with the newly elected Premier and his Cabinet during the Association of Municipalities of Ontario (AMO Conference later this summer. FONOM looks forward to a meaningful and productive dialogue with the Government and will work with them to address the issues that matter most to Northerners.
SOURCE – FONOM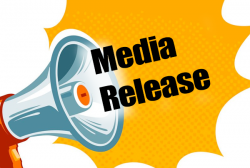 Latest posts by This Media Release
(see all)