The congregation welcomes everyone to Worship at First United Church. Services are held on Sunday at 11:00 a.m. If anyone has a question or concern please leave a message on the answering machine at the Church 705-856-2926
Mini Summer Thrift Shop
Thurs. June 21 – 5 – 9
Fri. June 22 – 1- 4 & 5:30 – 8:30
Sat. June 23 – 9 – 4
Sun. July 01 An Interdenominational Morning Worship has been planned by the Clergy of the town. It will be held outdoors at LDHC at 10:15 a.m.
Morning Worship in July & August
The Congregations of St. Paul's Anglican Church & First United have once again agreed to share Worship Services during July & August. First United will worship at St. Paul's on July 8, 15, 22, & 29 at 10 a.m.
St. Paul's will worship at First United in August at 11 a.m.
N.B An e-mail from Rev. Betty Pretty states that at the National Matching Meeting for Internship held in Toronto, First United was not successful in our request for an Intern in September.
God open our hearts to your grace so we may love others as you love all of us.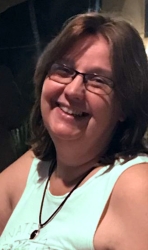 Latest posts by Brenda Stockton
(see all)