Jun 18, 2018 @ 15:10
Doug Ford's anti-environment crusade will put Ontario's air, water and land at risk – and cost people and the province billions.
Ford announced Friday he'll remove the cap on how much industrial operations are allowed to pollute, despite having no plan for a replacement climate change strategy.
"Does Doug Ford not believe in climate change, or does he just think a climate strategy is not part of his job?" asked Peter Tabuns, the NDP MPP-elect for Toronto-Danforth. "Scrapping all clean-air and climate change initiatives will hurt Ontario – and doing that without any sort of a replacement carbon reduction initiative is completely irresponsible.
"Ontario families deserve clean lakes, and healthy smog-free air. They deserve a plan to leave our children and grandchildren with a province at least as clean and beautiful as the province we inherited from our parents."
Tabuns said the financial costs of ripping up the cap-and-trade market contracts may be enormous for people, companies and the province. Withdrawing Ontario from the cap-and-trade market without a replacement program means Doug Ford risks a lengthy legal battle – paid for by Ontario families – with the federal government, who require provinces to have a carbon reduction strategy.
"Ontario businesses have spent billions on carbon allowances, including hundreds of millions on carbon allowances that apply to the period starting in 2021," said Tabuns. "If cap-and-trade is scrapped and these allowances are now worthless in Ontario, will the province be on the hook to compensate those businesses? And how will Mr. Ford replace the $1.9 billion per year that the cap-and-trade auction brings in for the province? Will he be making another $2 billion in cuts to programs Ontarians count on?
"As we saw with the Liberals' cancelled gas plants scandal, costs can climb very quickly when you start ripping up contracts."
Ontario does not have a carbon tax. It participates in a cap-and-trade market with Quebec and California. Under cap-and-trade, big polluters have a limit on the amount of greenhouse gas emissions they can produce, and emissions allowances are bought and traded.
SOURCE – Peter Tabuns, the NDP MPP-elect for Toronto-Danforth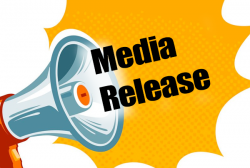 Latest posts by This Media Release
(see all)