May 16, 2018 @ 13:51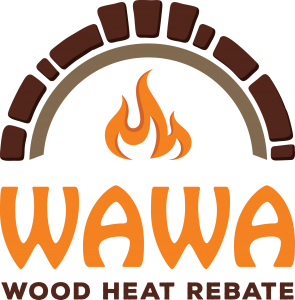 The Economic Development Corporation of Wawa announced on April 12, 2018, that Wawa had been selected for a Pilot Wood Heat Rebate Program funded by the Ontario Government's carbon market.
The Wawa Wood Heat Rebate Program offers residents and business owners located in Wawa, Hawk Junction or Michipicoten First Nation rebates when upgrading their old wood heat appliance with a new, more efficient wood heat appliance, or if they switch their oil or propane heat appliance to a wood heat appliance, or if they supplement their existing oil/propane appliance with a wood heat appliance. Cord wood and pellet appliances both qualify for the rebate. These rebates are substantial and vary according to which appliance you purchase. Residents can access up to $12,000 for residential rebates and up to $60,000 in commercial rebates.
If you want to learn more about the program, the Wawa EDC is hosting a Wood Heat Tradeshow on May 30th from 4:00 – 9:00 pm and on the 31st from 9:00 am to 1:00 pm, 2018 at the Wawa Community Centre. There will be wood heat retailers with appliances on site, a local WETT inspector and multiple other vendors showcasing their products which include appliances and fuel (wood/pellets). There will be workshops such as "Understanding Biomass Heating and If It's Right For You" and "Pellet Stoves 101: A Homeowners Perspective". There will also be free giveaways and a "Summer Prize Pack" door prize worth $150! Check your mailbox closer to the date for the event flyer.
For more information on the Wawa Wood Heat Rebate Program contact the Wawa EDC at 96 Broadway Ave., 705-856-4419 or [email protected]
SOURCE – Economic Development Corporation of Wawa