Apr 23, 2018 @ 08:31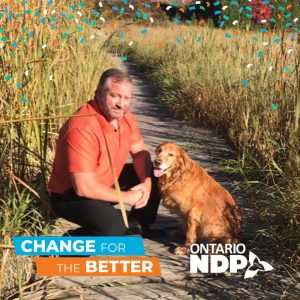 One of the things I love about Canadians in general is our ability to look in the collective mirror when we need to have a good laugh. That's why shows such as Air Farce, This Hour has 22 Minutes and The Rick Mercer Report are so incredibly popular and have been on the air for so many years. One of the things that makes Canadian television programs like these so popular is as a nation we get a kick out of watching renowned politicians, past and present, willingly making themselves direct targets of humour. For example, some of you may have recently enjoyed Andrea Horwath's interview on CBC's This Hour Has 22 Minutes in which host Mark Critch asks her if she is Ontario's own tooth fairy. If you missed it you might want to check it out on YouTube.
All of us know what connotations are conjured up when someone makes reference to 'politicians', and frankly it's understandable. Just like any profession there are both saints and scallywag MPPs of every political stripe. As well, unfortunately all too often it is the more disingenuous politicians who catch the media's attention who offer the most reverberating soundbites.
The other day in the Legislature NDP MPP France Gélinas challenged Kathleen Wynne to take effective action to prevent another 76 full-time job cuts at Sudbury's Health Science North. In an effort to balance their books, hospital administrators have been forced to make cut after cut because of years of underfunding by successive Liberal and Conservative governments.
Gélinas said, "This premier's inadequate hospital funding has forced Health Sciences North to plan to cut another 113 jobs. That's on top of the net 352 jobs that have already been cut at northeastern hospitals because of this Premier's cuts and freezes to hospital budgets."
Mere days ago the Board Chairs of Health Sciences North, the Timmins and District Hospital, the Sault Area Hospital, and North Bay Regional Health Centre all rang alarm bells by taking the unprecedented step of writing to the LHIN to warn that lack of hospital funding threatens basic financial survival. This is something that France said she could not remember happening in over ten years as Ontario NDP health critic.
In response to France, the premier simply stated that any decisions to cut jobs are clearly not caused by any decisions the Liberals have made. Wynne simply dismissed the concerns stating that it, "really does not accurately reflect the situation."  I mean, REALLY?!
In his bid to become the leader of the Conservatives, Doug Ford proudly proclaimed to be the only one to have the backs of the little guy. Yet his actions and policies seem to be diametrically opposed to his claims of looking out for every day families and working people. Yet over the next four years, Ford promises to cut $6.1 billion from health care and the other public services that families count on. Does this remind you of another Conservative who fired 6000 nurses and closed 28 hospitals across the province? Then Ford plans on giving that money to profitable corporations (like his own company) in the form of another tax cut. After 2 decades of Liberal and Conservative rule in Ontario, our hospitals and our children's schools simply cannot take any more cuts.
Ford will not address the 32,000-person wait list for long-term care, he will not fix the hospital overcrowding and hallway medicine crisis, and he will never repair crumbling schools or make sure that folks can afford their prescriptions or to go to the dentist. But, he still claims to be looking out for everyday families and working people. Once again, REALLY?!
Conservative budget cuts and hollow Liberal promises are not going to end hospital overcrowding or hallway medicine.  They are not gong to address the enormous waiting lists for long-term care and mental health treatment for our youth. Nor are the cuts and hollow promises going to keep neighbourhood schools open to serve the rural and northern families who count on them for education and so much more.  The Conservatives and Liberals have collectively had two decades to address the issues. If they had the answers we wouldn't be facing these issues still today.
It's time to stop switching between Conservative cuts and Liberal cuts.  Let's stop settling for bad or worse. Let's make a change for the better.
Our plan to afford the necessary support for healthcare, pharmacare and dental care is to ask the most profitable corporations to pay their fair share, with rates that are competitive with the combined corporate tax rates in neighbouring provinces and the Great Lake states. Our plan will look after the interests of working families, hospitals, schools and more.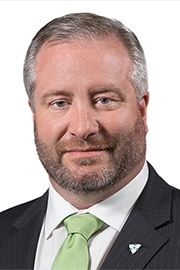 Latest posts by Mike Mantha
(see all)