Apr 4, 2018 @ 09:30
The congregation welcomes everyone to Worship at First United Church.  Services are held on Sunday at 11:00 a.m. If anyone has a question or concern please leave a message on the answering machine at the Church 705-856-2926
CHURCH OFFICE HOURS – Thurs. 1 -3 p.m Roberta requests that an appointment be made. Please call 705-856-2926 & leave a message.
The Easter Cross of Lights is in place above the front door of the Church. Its light shines forth to commemorate  the resurrection of our Lord. Thank you to the Reid Family & all who made this possible.
Sat.  Apr. 07      Prayer Shawl Ministry – 3 p.m.
Thurs. April 12     Thrift Shop begins – 5 p.m.
Sun.     April 22     Official Board meeting
                                   Following Morning worship
Alleluia! Christ Is Risen!
Christ Is Risen indeed. Alleluia!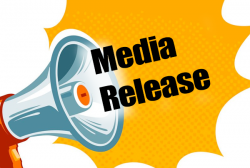 Latest posts by This Media Release
(see all)