Mar 16, 2018 @ 20:21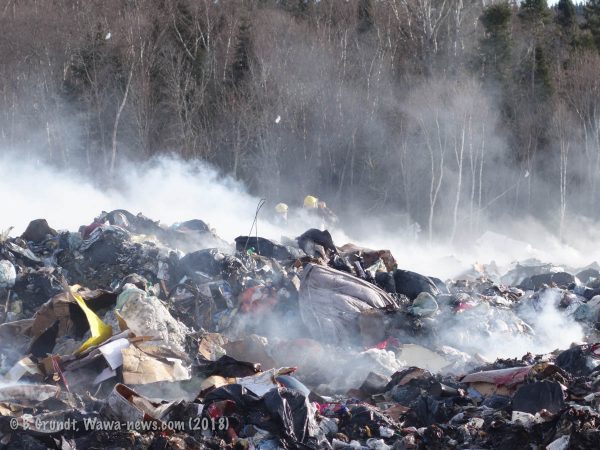 The Wawa Fire Department has been hard at work today extinguishing a fire that began late this morning at the Municipal Landfill Site. Firefighters have been soaking the household waste section of the landfill that had caught fire today. The Fire Department is using the portable reservoir and refilling it from the hydrants on Pinewood Drive. With the fire burning down into the pile, Provost's large excavator has been turning over the pile exposing the hot spots for the firefighters to then soak with water. Due to the size and depth of the fire, the firefighters are still working hard after nine hours. Firefighters have also had to work with their air packs on because of the possible hazards from inhaling the fumes and smoke.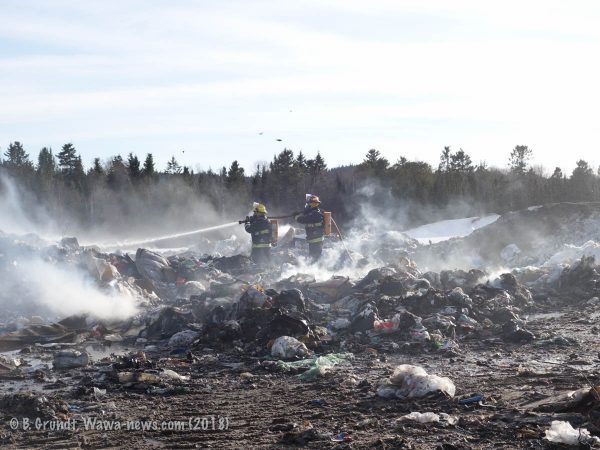 As a result of the fire burning throughout the day, the Municipal Landfill Site has been closed. There is no information at this time if it will be open Saturday.
UPDATE – The Wawa Municipal Landfill Site will be closed Saturday, March 17th.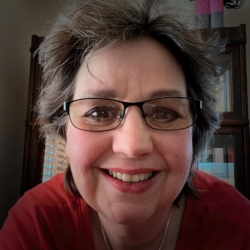 Latest posts by Brenda Stockton
(see all)