Mar 12, 2018 @ 07:50
"Leadership races can be tough on political parties, and for the candidates that compete in them. For me, there was no tougher part than running against Christine Elliot. I have been fortunate to call her my friend over the last two decades, and with good reason. 
"There is no one I can think of who better represents exactly what we need in public service: she is a dedicated mother, intelligent leader and hard working volunteer who has shown tremendous compassion through her work with the Abilities Centre. Lastly, her commitment to our Party is second to none.
"While we were opponents for a few short days, today we are standing together, united with one goal: defeating the politically corrupt Wynne Liberals and giving relief to the everyday people Kathleen Wynne has left behind. Our Party needs Christine more than ever and we are fortunate to have her on our team as we get to work to achieve this goal."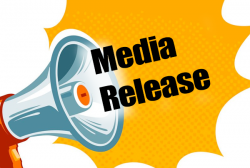 Latest posts by This Media Release
(see all)