Mar 7, 2018 @ 08:13
Weather
| | |
| --- | --- |
| Today | Periods of snow ending near noon then cloudy with 60 percent chance of flurries. Amount 2 cm. Wind northeast 20 km/h. High minus 2. |
| Tonight | Cloudy with 60 percent chance of flurries. Low minus 10. |
Roads
| | | | |
| --- | --- | --- | --- |
| 101 | Timmins to Highway 144 | partly snow covered with snow covered sections. | 2018-03-07 2:27 |
| 101 | Highway 144 to Shawmere River | snow covered | 2018-03-07 2:28 |
| 101 | Shawmere River to Highway 651 | snow covered with snow packed sections. | 2018-03-07 5:27 |
| 101 | Highway 651 to Wawa | snow covered with snow packed sections. | 2018-03-07 5:25 |
| | | | |
| 129 | Thessalon to Aubrey Falls | snow covered with bare and wet road sections. | 2018-03-07 5:21 |
| 129 | Aubrey Falls to Chapleau | snow covered with snow packed sections. | 2018-03-07 5:27 |
| | | | |
| 17 | Sault Saint Marie North Limits to Montreal River Bridge | snow covered with bare and wet road, partly snow covered sections. | 2018-03-07 5:23 |
| 17 | Montreal River Bridge to Wawa | partly snow covered with snow covered sections. | 2018-03-07 5:25 |
| 17 | Wawa to Paint Lake Rd | partly snow covered with snow covered sections. | 2018-03-07 5:25 |
| 17 | Paint Lake Rd to Southwest of White River | bare and wet road with snow covered sections. | 2018-03-07 5:26 |
| | | | |
| 519 | Highway 17 – Dambrossio Township to Green Lake Road – Dunphy Township | snow covered with bare and wet road sections. | 2018-03-07 5:25 |
| | | | |
| 547 | Highway 101 to Hawk Junction | snow covered with snow packed sections. | 2018-03-07 5:25 |
| | | | |
| 631 | White River to Highway 11 | snow covered with ice covered sections. | 2018-03-07 5:26 |
| | | | |
| 651 | Highway 101 to Missinabi | snow covered with snow packed sections. | 2018-03-07 5:27 |
News Tidbits – OPP have officially identified a family killed in a collision on February 6, 2018, on Highway 69 in the Shawanaga First Nation Territory. Hunter CHAMBERLAIN, 20-years-old, Victoria WHITEHEAD, 21-years-old and Bentley WHITEHEAD, three-years-old, all from Sault Ste. Marie, Ontario died when their sports utility vehicle (SUV), upon impact with a tractor trailer, became engulfed in flames. Their identity has been confirmed by the Office of the Chief Coroner and the Ontario Forensic Pathology Service (OCC-OFPS).
The investigation was conducted by members from the West Parry Sound Detachment of the Ontario Provincial Police (OPP) and at the time revealed that the northbound sports utility vehicle (SUV) crossed the centre line into the path of a southbound tractor trailer.
It was interesting to hear that Toronto is having a problem with coyotes. A public information session was held last night at the Roding Community Centre in North York. They offered a number of tips to the public on coyote awareness and safety. A second information session will be held April 12 in Etobicoke.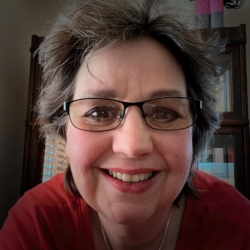 Latest posts by Brenda Stockton
(see all)