Feb 28, 2018 @ 14:24
NDP Health critic MPP France Gélinas told the Liberal government Wednesday that Toronto's Hospital for Sick Children treated more patients in January 2018 than at any other time in its history.
On Tuesday, the hospital's neonatal intensive care unit was operating at 114 percent occupancy.
"The Hospital for Sick Children right here in Toronto is a world-class hospital – and home to international experts and professionals who save children lives every day," said Gélinas. "But for over a year now, SickKids has been struggling with overcrowding that keeps getting worse – and funding that isn't keeping up. Why has the premier driven Ontario's world-class hospitals, like SickKids, into an overcrowding crisis that's making it harder to provide the care that our children need?"
Every month for the past year, SickKids has been running above 100 percent occupancy. February was 111 percent. There is red tape on the floor separating one bassinet from the other and health care professionals say that infection control is a challenge every day. In the last month, two world-class surgeons from the hospital have given notice that they will leave Ontario.
"For too long, people in this province have been asked to settle for cuts to health care – and an overcrowding crisis in hospitals that keeps getting worse. We have the Conservatives promising $6.1 billion in further cuts, and a Liberal government who refuses to take this situation seriously, shortchanging hospitals by $300 million this year," said Gélinas. "We have to stop choosing between bad and worse when it comes to Ontario's hospitals. Ontario NDP leader Andrea Horwath has promised that an NDP government will prioritize health care funding – so that families don't have to wonder whether or not our hospitals will be there for them in an emergency."
Horwath has promised to end the hospital overcrowding crisis, by ensuring funding keeps pace with inflation, population growth and the unique needs of communities. She will stop firing front-line health care workers and introduce truly universal pharmacare – which is a proactive way to keep Ontarians healthy, so they don't need the ER.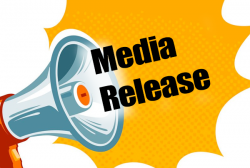 Latest posts by This Media Release
(see all)