Feb 12, 2018 @ 08:18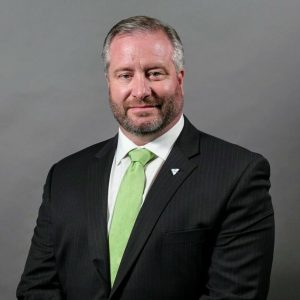 Like many Northerners, I'm definitely a 4-season person. That is to say, I love something about each of our seasons. In fact, this is one of the best things about Algoma-Manitoulin. Winter, spring, summer, and fall, with our hills, forests, lakes and rivers there is a plethora of things to do for outdoor enthusiasts. And for those with more refined tastes, we have a multitude of attractions in our welcoming communities stretching from Nairn Center to Hornepayne. Of course you hear us from time to time commenting on particularly scorching days in July or frigid days in January, but all in all, Northerners have a love for every season but along with this goes our healthy respect for the hazards that each season brings.
Winters like this one can play real havoc on our roads. But we, as northerners, take our winter conditions seriously. So it won't come as any surprise then when I tell you that my office has been receiving a sled-load of calls and emails expressing concern about the winter maintenance of our highways. We have definitely had more complaints this year than the previous couple of years.
People have complained that plowing and sanding have not kept pace with the conditions. They say they just don't feel safe driving on our highways. Just this week I received a call from a young mom who went off the road because the highway she had to travel on to go to work had not been salted or sanded that morning. In fact, she said it has been like that a lot this winter.
I'm just glad she wasn't physically hurt, although her confidence in our road maintenance has her shaken and her car suffered damage. I couldn't help but think… it doesn't have to be this way.
In days gone by, back when our parents drove and the Ministry of Transportation (MTO) itself took care of our roads, it wasn't like this. We need consistent and reliable winter road maintenance for all classifications of highways, especially here in the North.
Consecutive Liberal and Conservative governments both decided to privatize highway management as a cost-saving measure. The structure of the maintenance contracts places road management decisions in the hands of private companies (whose main motivation is profit), instead of the hands of Ministry of Transportation (MTO) staff. While the MTO completes inspections and investigates complaints, their involvement begins only after the issue of concern is identified.
Typically, the MTO manages issues of concern by imposing fines or levies on the private company when standards are not met; however, this delayed reaction does not improve road safety at the moment when it is needed. It's akin to closing the barn door after the horse is gone. Besides, the contractors just refuse to pay the fines and keep on getting paid by the government. So what's their motivation?
Recently it was announced that Carillion Canada, one of several companies holding contracts with MTO, is going bankrupt and has filed for creditor protection in the courts. Carillion Canada is by far Ontario's largest road maintenance contractor, with eight contracts in total. It is responsible for most of Highway 401, the QEW, and much of Highway 400, Highway 11 and Highway 17.
Some workers were quoted saying that some patrol yards don't have enough trucks in a good state of repair to keep area highways safe. People are worried that Carillion won't be able to pay its bills, and so repairs aren't getting done. The court filings have revealed that Carillion owes $750 million to creditors and only has enough cash continue operations until February 19.
So where does this leave Ontario motorists this winter? How can they be confident that they or their loved ones will be safe on our roads?
So far, Kathleen Wynne's reaction has simply been to downplay this major concern. It's as though if no one talks about it and deliberately keeps workers and the public in the dark, this will all just go away. Once again, this Liberal way of thinking just keeps letting Ontario families down. Your government got Ontario into this mess by privatizing road maintenance on those highways – an expensive move fraught with risk. Now, families need to know if you have any plans to stop this bad move from becoming a crisis that puts public safety at risk.
We will continue to push for improvement, and ultimately, a return to a system where the MTO actively manages our provincial roads.  Safe road conditions should be the priority, not the profit on the bottom line.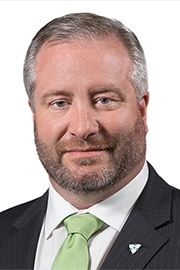 Latest posts by Mike Mantha
(see all)