Jan 31, 2018 @ 08:15
Ontario NDP Home and Long-term Care critic Teresa Armstrong issued the following statement in response to increased reports of resident-on-resident abuse at long-term care homes throughout Ontario:
"I was heartbroken after watching the video of Meyer Sadoway's treatment in a long-term care home and thinking about what his family, his sisters, had to endure. Unfortunately, this treatment has become all too common in a long-term care system that is failing the very people it should be keeping safe. Daily reports of resident-on-resident violence have skyrocketed to an average of 9 reports per day – with reports of violence rising 105 per cent in just six years. Every one of these instances is tragic.Families visit their loved ones only to find them distraught and covered in unexplained bruises, and seniors can come away from violent encounters with other residents with injuries from which they may never recover. Staff are run off their feet,  coping with unmanageable workloads and left struggling to mitigate violence and care for residents with little resources or support.
It should never have come to this and does not need to be this way – our seniors deserve so much better from the province that they built.
Proper staffing, and programs and training to help staff deal with violent residents – often those coping with dementia – can protect everyone better. We need to immediately get to work overhauling the troubled system that thousands of seniors still rely on. Andrea Horwath and the New Democrats will implement a find-and-fix public inquiry into long-term care that will shine a light on the problems, get to the root of them, and start fixing them. Our public inquiry will address systemic issues including safety of residents and staff, funding levels, quality of care, staffing levels, enforcement and inspection.
Kathleen Wynne continues to let us down. For months, the Wynne Liberals have denied the crisis facing Ontario's long-term care homes, and refused to conduct a broad inquiry. We can't keep doing things the same way – it's time to do something about the problems in seniors care."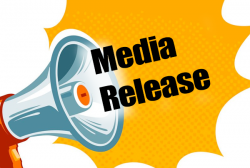 Latest posts by This Media Release
(see all)