Ontario is investing in job training and economic development opportunities for Indigenous people in the Thunder Bay area.
Minister of Indigenous Relations and Reconciliation David Zimmer visited Fort William First Nation to announce that the province is supporting a job training initiative for Indigenous people with SuperCom Industries LP.
This investment, made through Ontario's Indigenous Economic Development Fund, will support the training of up to 244 members of nearby First Nations to help prepare for construction employment opportunities with the East-West Tie Transmission Project—a 230 kilovolt transmission line connecting Wawa Transmission Station to the Lakehead Transmission Station near Thunder Bay. Participants are from the six First Nations that will be affected by the project (Michipicoten, Pic Mobert, Biigtigong Nishnaabeg, Pays Plat, Red Rock and Fort William), which will help ensure the long-term reliability of electricity in northwestern Ontario.
Successful participants will acquire trade skills that are transferable to other full-time employment opportunities, including maintenance of the transmission line once the project is complete.
Supporting economic development for Indigenous communities is one of the many steps on Ontario's journey of healing and reconciliation with Indigenous peoples. It reflects the government's commitment to work with Indigenous partners, creating a better future for everyone in the province.
"This investment will help expand job opportunities for numerous First Nations communities in Ontario, and will help ensure continued development and growing prosperity in the province's north. These grants are part of Ontario's commitment to work closely with First Nations partners so they can fully nurture the talent and economic opportunities in their communities. This is an important step in Ontario's journey to reconciliation and will create a better future for everyone in this province." — David Zimmer, Minister of Indigenous Relations and Reconciliation
"SuperCom Industries LP is a 100 per cent First Nation owned business: a partnership between Fort William First Nation, Red Rock Indian Band, Pays Plat First Nation, Biigtigong Nishnaabeg, Pic Mobert First Nation and Michipicoten First Nation. Through the government's Economic Development Fund, Supercom was able to hire six training advisors and one training coordinator to recruit and retain individuals from across the region. The advisors and coordinator will recruit over 200 people to train for work on the construction of the East-West Tie transmission line. Through the work of the training advisors, training coordinator and the government, Supercom will be able to create a highly-skilled workforce that will have transferrable skills for the rest of their career." — Matthew Dupuis, Board Member, Supercom
QUICK FACTS
Ontario is investing more than $240,000 in SuperCom Industries LP to support job training for Indigenous people.
Other thunder Bay area projects will also receive economic development funding from the province, including:

$500,000 for Anishinabek Employment & Training Services in Thunder Bay to deliver its Personal Support Worker and Construction Craft Worker Training programs.
$57,746 for the Bingwi Neyaashi Anishinaabek (BNA) First Nation Sawmill Manager Project, to ensure the BNA has a qualified manager to run sawmill operations.
$50,000 for the BNA First Nation to complete a feasibility study to build a government office/multi-use centre.
LEARN MORE
Editor's Note – There are a number of students in Wawa that are participating in this training initiative.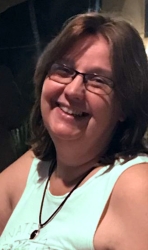 Latest posts by Brenda Stockton
(see all)