Jan 21, 2018 @ 14:47
Andrea Horwath, leader of the Ontario NDP made this statement Saturday morning in Sudbury.
"This morning, millions of people around the globe marched for women's rights, and I was proud to do the same, marching alongside Ontario women in Sudbury.
I marched because there are women who still make about 70 cents on the dollar for doing the same job as a man. Because it's 2018 and there are elected folks who still don't respect women's equal place in society. I marched for missing and murdered Indigenous women and girls, and because in Canada we have a history of silencing and ignoring their loved ones. I marched because LGBTQ2S+ folks are still at far greater risk of violence. I marched because women too often face sexual harassment and sexual assault — at home, at work, and on the streets in their own communities. And I marched because sexual harassment and assault against women is often still normalized, or even excused.
The speeches, the images and, most importantly, the conversations I had with women, trans and non-binary folks last year in Toronto have stayed with me all year. And I was inspired again this morning by the women and men in Sudbury I marched with.
Together, we've gone through a lot this year. With #metoo and #timesup, women are using their powerful voices to speak up about sexual harassment and assault. Women are calling out and naming not just acts of harassment and assault, but the cultures that have permitted it in our workplaces and our communities.
Our work is far from done. We need to continue to show up. We need to take up our space as women, because we rightfully belong here. We need to elect women. We need to believe women.
Change is happening."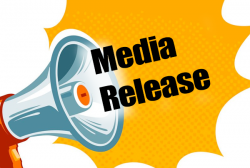 Latest posts by This Media Release
(see all)