Dec 31, 2017 @ 08:19
A massive fire on December 30 destroyed two of Kenora Forest Products kilns. The mill produces 80 million board feet of high-quality SPF building studs from 9′ to 5′ along with a range of 1″ products in various PET lengths. There were no injuries and damages have been initially estimated at $850,000.
Bob Nault, MPP Kenora issud the following statement about Kenora Forest Products.
"Although I was sad to hear that the fire damage was extensive, I am certainly grateful that there was no loss of life or injuries reported.
Today, I had the opportunity to speak with the owner of Kenora Forest products, Ailbe Prendiville, who was very confident that the mill will continue operating next week despite the loss of the two kilns. The good news is that Mr. Prendiville believed that there would be no foreseeable job losses or temporary layoffs resulting from the fire damage.
I also had a discussion with Unifor's national representative, Steve Boon, and provided him with an update regarding my conversations with Kenora Forest Products officials. He was pleased to hear that mill representatives are confident that workers will return to work next week as operations are expected to resume.
I want to acknowledge the remarkable efforts of the firefighters who were able to limit the amount of damage the fire could have caused. It goes without saying that the firefighters lived up to their reputation.
As the Member of Parliament, I will continue working with officials from Kenora Forest Products and Unifor to support them in their efforts as they begin the rebuilding process."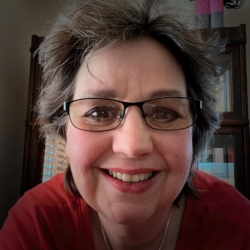 Latest posts by Brenda Stockton
(see all)