Dec 12, 2017 @ 08:16
Dear Brenda,
Today I received the email stating that I was denied the Student Relief Assistance Fund due to not providing the documentation that demonstrates my expenses during the strike.
As a student, we have many things to worry about; we all have our daily routines during our school year. This year, 2017, our fall term was supposed to be from September until December. Due to the strike, our contract with the college of our fall term was disrupted. Our lives were flipped upside down, for 5 weeks. Routines were no longer routines, and as for someone living and battling depression, it is CRUCIAL to have that routine. It was rather unfortunate that the strike lasted as long as it did.
During the 5 week period of the strike, no longer having a routine, slowly losing hope, many of us had to find ways to cope with the daily stress and disappointment. For me, it was traveling to Wawa to spend time with family, traveling to Timmins to see family because I was homesick, it was having to find a job because I had so much time on my hands and I was going crazy, not knowing what was going to happen with school.
School to me is very important, which my GPA demonstrates – 4.0. When the strike was lifted forcefully, we were to go back to school, jump right back in and pretty much pretend like nothing happened, not to mention the expectations from our professors.
The Relief Fund is for students, over 500 000+ were affected from the strike, equally, for the same time period. That being said, why should some students QUALIFY for the "relief fund", while others be denied? That in no way, makes any sense.
Any additional funds I agree, students should qualify; BUT, a RELIEF fund, should be granted to all 500 000 + students, who ALL suffered the same emotional distress of suffering the loss of knowledge, the loss of learning life skills and the loss of social interactions.
If you agree with the details I have provided, then have it in your heart, even if it is NOT in your hands, put it in the right hands and pass this letter along.
Sincerely,
Brianna Germain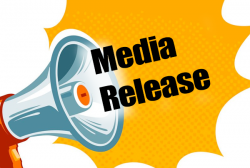 Latest posts by This Media Release
(see all)