Nov 10, 2017 @ 16:34
Today, Deb Matthews, Minister of Advanced Education and Skills Development issued the following statement:
"Since the strike began, I have been clear that my focus is on students and their learning. I have had the opportunity to meet with a number of student leaders and their provincial associations. I have heard from them about hardships students are experiencing as a result of this strike. Students have been in the middle of this strike for too long and it's just not fair.
While every student's situation is unique, all students are struggling with continued uncertainty. They are worried about how to pay for unexpected costs like additional rent or canceling long-standing travel plans to be home with family. They've told me they are stressed about when they will be able to complete their studies or if there will be any extra help when classes finally resume.
That is why I am requiring that colleges establish a dedicated fund with all the savings from the strike. The fund will be used to support students who have experienced financial hardships as a result of the strike. I will work with students and colleges starting immediately to develop the parameters of the fund. We need to work out the details together and we will do it quickly. I have just spoken with student leadership from the College Student Alliance and have asked them for their advice and for feedback from their membership. I'm looking for the best ideas about how to make sure this reinvestment directly benefits students who have faced hardship.
This is a challenging time for everyone, but particularly for students. So, in the coming days, I look forward to working directly with student leaders and colleges on how we can lessen the impact of the strike on students. They deserve our support."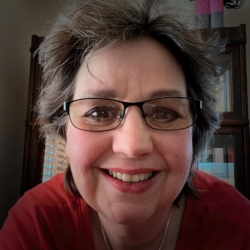 Latest posts by Brenda Stockton
(see all)