Dec 11, 2017 @ 14:14
Ontario NDP Advanced Education Critic Peggy Sattler is demanding that the Wynne government come clean about the number of college students forced to drop out in order to receive a tuition refund for the semester damaged by Kathleen Wynne's decision to allow a strike at Ontario's colleges to drag out for five weeks. The NDP is also calling for a plan to ensure those students can get back into college and get their lives on track.
"Thanks to the length of the strike, students will need to cram five weeks of missed lessons, lab work and placement hours into just two weeks," said Sattler. "But under the Wynne Liberals, students anxious about managing the condensed workload in one or more of their classes were forced to drop out of college entirely in order to get a refund. I think that's wrong. We need to know how many students have had their lives derailed by forcing them to withdraw to get a refund, and we need plans in place now to help those students get back on track."
During question period on Monday, Sattler called on the Wynne government to stop delaying and finally release the number of students forced to seek a tuition refund.
"Students across Ontario will forever remember 2017 as the year they gave up their dreams of a college education because of the premier's refusal to use her influence and legislative authority to facilitate college collective bargaining," said Sattler. "The media is reporting that thousands of college students have asked for their money back and are dropping out altogether. We don't know exactly how many because the government is stalling on releasing the tuition refund numbers, nearly a week after the deadline."
Wynne's minister of Advanced Education and Skills Development committed to release the total number of students seeking a tuition refund by Dec. 7, but the Wynne government missed the deadline. Media has reported 1,232 withdrawals at St. Clair College, nearly 2,000 from Fanshawe and almost 1,200 from the five northern Ontario colleges.
"There's likely to be another wave of withdrawals before semester two, from students who attempted the first semester but struggled with the compressed content," said Sattler. Think of the huge loss of talent this represents. Does this Liberal government have a plan to support these students to return to college?" said Sattler.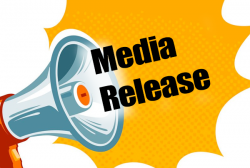 Latest posts by This Media Release
(see all)