Nov 30, 2017 @ 10:18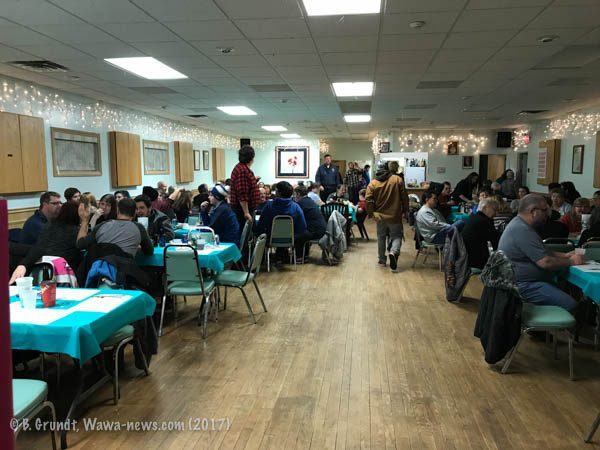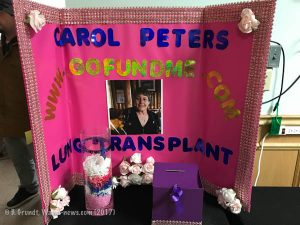 On behalf of Carol Peters and Family, we would like to express our profound gratitude to the community of Wawa for supporting the Spaghetti Dinner Benefit held on Saturday, November 18th, 2017 held at the Royal Canadian Legion. It was a great success!
To our sponsors, Davidson Fuels, North of 17 Restaurant, Canadian Tire – Wawa, Royal Canadian Legion Branch 429, Legion Ladies Auxiliary, Wawa Motor Inn, Roxy Bowling Alley, KMT Photography, Shane Mills, Chic n' Swell, Amber's Day Spa, Superior Creations (Tammy Doumoulin-Asselin), Subway – Wawa, Fountain Tire, PetroCanada, Young's General Store, Jeannie's Creations, RD Yard Care, Lashes by Tara, Everything Floors. We sincerely thank you for your generous donations. Without your support, this event would not have been such a huge success.
Thank you to everyone who volunteered to sell tickets, make decorations, hall setup and all the other details that didn't get noticed; Donna Lyle, Elizabeth Campbell, Liz Collins, Allison and Tab Kidder, Tiffany Berthiaume, and Larry and Tiffany Jarrel. Your dedication and time are greatly appreciated.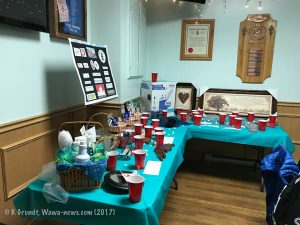 To the Legion Ladies of Wawa, you ladies did an amazing job! The food was amazing, you are angels, and our community is lucky to have you.
Thank you to James Stewart for donating his DJ equipment and thank you to Marty Cyr for your DJ'ing skills. The music was awesome and kept the night alive.
A big thank you to everyone who bought tickets, donated and attended the event. With your generous support, we were able to raise over $9,500 for Carol!
A big thank you to Dan Marchand who won the 50/50 draw at the Provost Christmas Party. He generously donated his winnings back to Carol!
Thank you for your generosity Wawa!
Carol Peters and Family