Nov 8, 2017 @ 12:36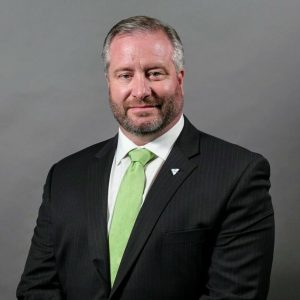 Whether you know me or just read what I say and do as MPP for the Algoma-Manitoulin, the pride I have having been born and raised as a Northerner is pretty evident. I was born in and raised Gogama and raised my own family in Gogama, Wawa, and Elliot Lake. While Algoma-Manitoulin is by no means perfect, it has still got to be one of the best places on Earth to raise a family. Life here is not always easy, but we have a treasure chest of opportunities and potential rewards that are hard to duplicate anywhere else. I love this region and feel fortunate that I had the opportunity to raise my family here.
That's one of the reasons why I expressed concern this week over the potential loss of Huron Central Railway (HCR). HCR will be facing some very challenging decisions if the necessary investment funding is not secured immediately. Investment support is needed to upgrade and repair the line.  Without it, HCR may have to cease short rail operations between Sault Ste. Marie and Sudbury.
The HCR line is critical for the Algoma steelmaker to get its products to market. The nonresponse of the Liberal government is casting doubt upon the future of HCR. No funding means that HCR would have to cease operations, putting railway employees out of work and threatening thousands of steelworker jobs here in the North. 64 percent of HCR's customer business originates in the Sault. Its biggest job is moving the Algoma steel plant's products to market, although it also carries products from the Domtar paper mill and the EACOM sawmill. Without the railway, Algoma and other manufacturing jobs – and the economy of the region – will be in serious jeopardy.
It is essential we do all we can to prevent this from happening. Northern families can count on New Democrats to stand up for northern jobs—we will keep the Huron Central rolling and protect the jobs that go along with it.
I am also happy to report that Bill 33, the Time to Care Act, which was put forward by my NDP colleague France Gélinas, passed second reading this week. New Democrats believe that Ontario should be taking much better care of all our parents and grandparents. Too many seniors in long-term care homes do not receive the hands-on care that they deserve. Families worry that their parents or grandparents are being neglected. Their health, their hygiene and their safety are at risk. If passed, this legislation would establish minimum care standards for seniors in care homes. It would ensure that seniors in long-term care receive a minimum of four hours of care every day.
To be clear, passing second reading does not mean that this matter has been won. The NDP is committed to fixing long-term care in Ontario. We have repeatedly called for a two-phase inquiry to find and fix systemic issues in long-term care. New Democrats would take a broad look at issues like underfunding, hours of hands-on care for residents including overall staffing levels, enforcement policies, care protocols and the 30,000-person wait-list. The NDP is committed to pushing the Liberal government not to ignore this legislation at committee and let it stall before becoming law. Now is the Time to Care.
On another front, the labour dispute going on at Ontario's colleges continues and has now reached the point at which it is starting to put the education plans for over half a million students at risk. Students have paid tuition, purchased textbooks, and in many cases, are paying rent. But the Liberal government has been slow to act to pressure the parties to get back to the bargaining table, Students and parents fear they will lose their semester, and will have to go deeper into debt to complete their program. How are these thousands of students going to be compensated to ensure they can finish their programs on time and without going further into what is in many cases already overwhelming debt?
Ontario students are paying the price because the Liberals have dropped the ball. We all know that the road to prosperity for Ontario is through high standards in education and training so we can provide a world-class workforce superior to that available in other nations. There is no question that the root cause of this strike is the Liberal government's chronic underfunding of the Ontario college system – the lowest per-student funding in all of Canada. Inaction from this government has allowed the strike to drag on and students are suffering as a result. We can do better.
It doesn't have to be this way. Ontarians deserve a more caring and forward-thinking government.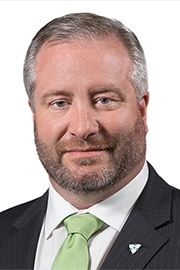 Latest posts by Mike Mantha
(see all)