Sep 27, 2017 @ 08:12
Ontario NDP Leader Andrea Horwath released the following statement regarding the Liberal government's response when the NDP revealed documents showing the government is spending $5.5 million on advertising to counter negative media coverage of high hydro bills:
"The Wynne Liberal government is spending $5.5 million to counter people's negative view of their high hydro bills. When asked why, Minister Liz Sandals said that 'People find the bills quite confusing.'
I can see why Ontario families are insulted by this answer. They understand their bills quite well – they understand that they are far too high. 
Hydro rates have gone up over 300 per cent under the Liberal government and Kathleen Wynne's new borrowing scheme will cost us an extra $40 billion or more.
I believe there's a solution. The NDP plan for lowering hydro bills will save everyone at least 30 per cent and bring Hydro One back into public ownership, so that Ontarians have control over our hydro rates again. We need government to focus on what matters – that's making life easier on Ontario families, not an ad campaign that designed to use public money to help out the Liberal party."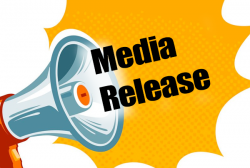 Latest posts by This Media Release
(see all)