Sep 15, 2017 @ 07:53
Weather – A few showers ending this morning then mainly cloudy with 60 percent chance of showers. Risk of a thunderstorm early this morning. High 18. UV index 4 or moderate. Tonight it will be mainly cloudy with 40 percent chance of showers this evening and after midnight. A few showers beginning overnight. Low 10.
Marine – Strong wind warning in effect.Wind south 15 knots backing to southeast 15 near noon except northeast 15 over western sections today and northeast 20 over western sections tonight. Wind becoming southeast 20 late overnight then veering to south 20 near noon Saturday. Waves one metre building to one and one half metres overnight.
News Tidbits – The 2017 National Kids Cancer Ride  began in Vancouver on September 6 and will be in Wawa tonight at 4 p.m. for a spaghetti dinner cooked by the Rotary Club of Wawa.  Everyone is invited to come and cheer them on! Funds raised by this ride will be directed to both national initiatives in support of childhood oncology programs, as well as, to local and community programs through pediatric oncology hospitals and centres.
Don't forget the scheduled power outage for tomorrow morning for Pinewood Drive, Michipicoten Village and a portion of customers on Hwy 17 South of Wawa, between the hours of 9:00 a.m. and 3:00 p.m. (Alternate date: Sunday September 17, 2017).
Found on Facebook – The MMCC gym will be closed for some renovations today from 9 a.m. – 11 a.m. Thank you!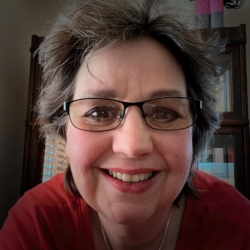 Latest posts by Brenda Stockton
(see all)