And so … it begins again…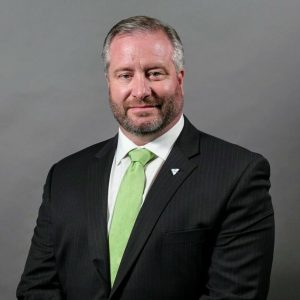 Despite the fact that Labour Day marks the "unofficial" end of summer, I am truly excited about going back to Queen's Park soon. This coming week I'll be joining NDP Leader Andrea Horwath and my NDP colleagues for our annual caucus retreat in which we plan and prepare for the fall session of the Ontario Legislature. We return to Queen's Park ready to roll up our sleeves and go about the business of making Ontario a better place to live than it has been in recent memory.
My colleagues and I return to the Legislature armed with bushel loads of comments, concerns and urgent issues that constituents have shared with us over the summer. We've heard about housing prices, skyrocketing electrical rates, lack of hospital beds, prolonged surgical wait lists, cuts to front line health care workers, underfunded hospital budgets, access to safe and secure local long term care for seniors, need for labour law reform, flagging results in school EQAO testing, hundreds of neighbourhood schools on the chopping block, privatization of Hydro One and trends towards privatized health care…. The list just doesn't seem to end. It doesn't take a rocket scientist with reams of data and flow charts to figure out that the people of Ontario have now reached the tipping point. They've had more than enough of this. They have been living on the edge for so long that something's got to change. And people will have the opportunity to vote for change this spring.
Our children return to school on Tuesday after Labour Day, and parents across the province will be smiling with the resounding sounds of silence ringing in their ears, happily realizing "normalcy" has again returned and satisfied to know their children's education is once again on track… or is it.
Recently the 2016-2017 Ontario Secondary School Literacy Test (OSSLT) results were released. The results show that the success rate for students enrolled in applied courses has been getting worse since Kathleen Wynne took office, and that the format of EQAO testing is failing students. Just yesterday I read that EQAO math test scores for Ontario elementary school students have not improved in the last few years. In fact, in some cases the scores have actually decreased. This has happened despite the Wynne Liberals investing $60 million in a "renewed math strategy." The results indicate that only half of grade 6 even met the existing provincial standard. What's worse is that many of these children actually did meet or exceed the provincial standard in grade 3 when tested. In other words…. It's not the kids who are failing.
When our education system is failing the majority of secondary school learners in applied courses, which is almost 14,000 Ontario students, there can be no doubt that public education is reaching a crisis. Instead of supporting students to improve their literacy skills, the EQAO process shames and humiliates them, and makes them worried about their future. Although today's report did not include demographic data, we know from research over the last decade that students in applied courses are often those who experience disadvantage because of parental income, or racial or ethnic background.
Public education should be a means of achieving greater equity, not a way to entrench disadvantage. But over the past five years the Liberals have made the situation worse for students. And the Conservative approach to education as a place to cut will do nothing to help students succeed. New Democrats will transform EQAO from standardized, high stakes tests to a random sample monitoring of the curriculum, and focus instead on ensuring that all learners have the supports they need to be successful. Success and encouragement instills hope and causes children to engage in education. Throwing a future of failure, doubt and fear at them won't get them where they need to go. This province was built on people's strengths.
Former US President John F. Kennedy once said, "Our potential as a nation can be no swifter than our progress in education. The human mind is our fundamental resource." What does this say about the potential for our children's future, or that of our whole society for that matter? It doesn't have to be this way. We can and must do better. But to do better, change is necessary.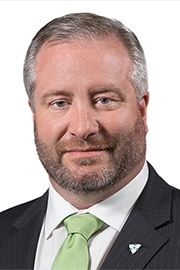 Latest posts by Mike Mantha
(see all)