Aug 24, 2017 @ 08:50
Ontario NDP Education critic Peggy Sattler has issued the following statement in response to the release of the 2016-2017 EQAO literacy results:
"Today's report on the OSSLT reveals that the success rate for students enrolled in applied courses has been getting worse since Kathleen Wynne took office, and that the format of EQAO testing is failing students.
Not only have we seen a shocking seven percentage point drop in success for students in applied courses over the last five years, we have now gone past the tipping point with only 44 per cent of these students passing the high-stakes OSSLT.
When our education system is failing the majority of learners in applied courses, almost 14,000 Ontario students, there can be no doubt that public education is reaching a crisis. Instead of supporting students to improve their literacy skills, the EQAO process shames and humiliates them, and makes them worried about their future. Although today's report did not include demographic data, we know from research over the last decade that students in applied courses are often those who experience disadvantage because of parental income, or racial or ethnic background.
Public education should be a means of achieving greater equity, not a way to entrench disadvantage. But over the past five years the Liberals have made the situation worse for students in applied courses. And the Conservative approach to education as a place to cut will do nothing to help students succeed. New Democrats will transform EQAO from standardized, high stakes tests to a random sample monitoring of the curriculum, and focus instead on ensuring that all learners have the supports they need to be successful."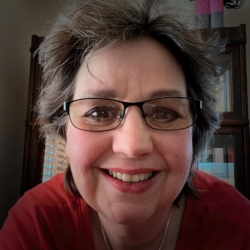 Latest posts by Brenda Stockton
(see all)